Members of the local business community are invited to a Businesses Advancing Connections Happy Hour on Wednesday, October 3, 2012 from 5:00 to 7:00 pm.  The event will be held at UCP of Greater Cleveland Iris S. & Bert L. Wolstein Center at 10011 Euclid Avenue in Cleveland.
Guests will have the opportunity to:
Learn about and meet client participants from the agency's Community Employment Program.
Network with current employment partners who employ and/or providing training and internship opportunities for UCP of Greater Cleveland clients throughout the community.
Learn about how you or your business associates can add value to your company through the employment of a diverse workforce, including individuals with abilities of all levels.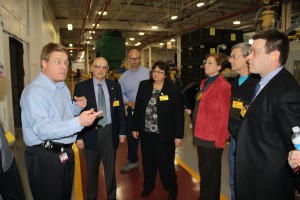 Reservations are requested. Please RSVP to Sharon Meixner, Employment Services Manager at (216) 791-8363, ext. 261 or smeixner@ucpcleveland.org no later than Friday, September 28, 2012. We welcome you to invite colleagues, business associates and partners from the community to learn more about opportunities for partnership with UCP of Greater Cleveland.
Aramark Catering will generously sponsor hearty hors d'oeuvres and refreshments. Beer and wine as well as non-alcoholic beverages will be served.
This event is sponsored by the UCP Community Employment Program and the UCP Business Advisory Committee.
Directions to the UCP Iris & Bert L. Wolstein Center can be found on the Contact Us page.