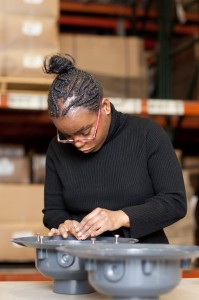 UCP of Greater Cleveland is hosting a Businesses Advancing Connections Cocktail Reception on October 10, 2013  to advance the employment of qualified adults with disabilities.  Businesses interested in adding value and diversity to their workforce are invited to attend to learn more about our Community Employment Program and to network with other businesses currently employing individuals with disabilities.
Thursday, October 10, 2013
5:30 – 7:00 pm
UCP of Greater Cleveland, Iris S. and Bert L. Wolstein Center
10011 Euclid Avenue
Cleveland, OH 44106
For questions or to RSVP, please contact  (216) 791-8363 ext. 1225 or rwhite@ucpcleveland.org
Fast Facts
A majority of employees with disabilities do not require accommodations to do their job.  When accommodations are needed, most workplace accommodations have no out-of-pocket cost, and the remainder usually cost less than $500.
Employees with disabilities report equal or better safety records, absentee rates and turnover.
Employing individuals with disabilities contributes to improved morale and productivity throughout the company.
1 in 5 people have a disability in the United States and make up the third largest market segment in the country.  Employing individuals with disabilities opens access to new markets and business opportunities.
Companies that are dedicated to hiring a diverse workforce, including individuals with disabilities, demonstrate a social responsibility and a commitment to the community in which they operate.