February 24, 2014
by: Emily Hastings
Special K-9 Officer Visits UCP of Greater Cleveland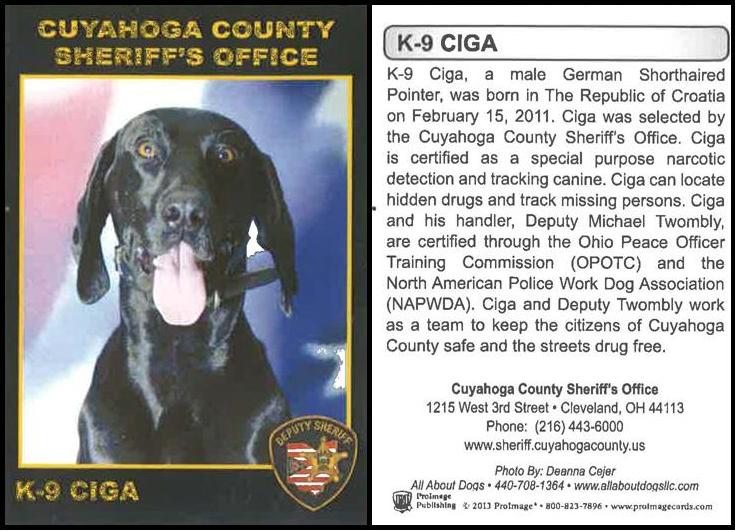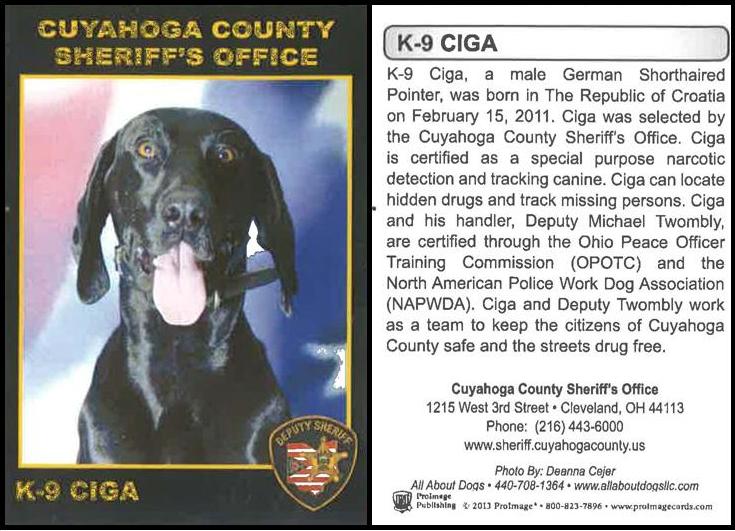 UCP of Greater Cleveland had two special visitors this past Friday: Deputy Michael Twombly and his K-9 named Ciga. Deputy Twombly started off with a question and answer session with the clients. Questions ranged from "Does Ciga attack the criminals?" (No, Ciga is not a bite dog) to "Do you give Ciga treats?" (Yes, Deputy Twombly's daughter gives Ciga a treat every day when they get home from work). Then Deputy Twombly demonstrated some commands with Ciga, such as "lay down" and "release the toy." However, Ciga does not understand English. Instead, Deputy Twombly has to speak Dutch to Ciga because the dog was raised overseas.
After everyone was done asking questions, the pair did a real life demonstration on how they find narcotics. Deputy Twombly hid some contraband material and had Ciga search for it. He said Ciga is trained to go to the source and will not stop looking until he finds the origin of the smell.
The afternoon ended on a happy note for all the clients when they got to pet Ciga.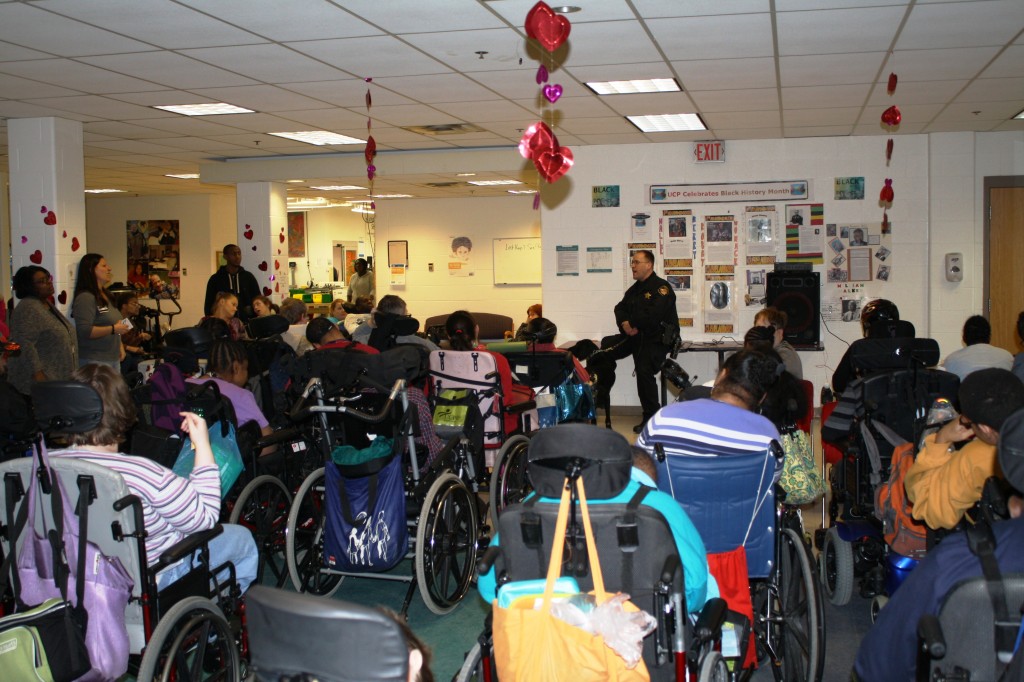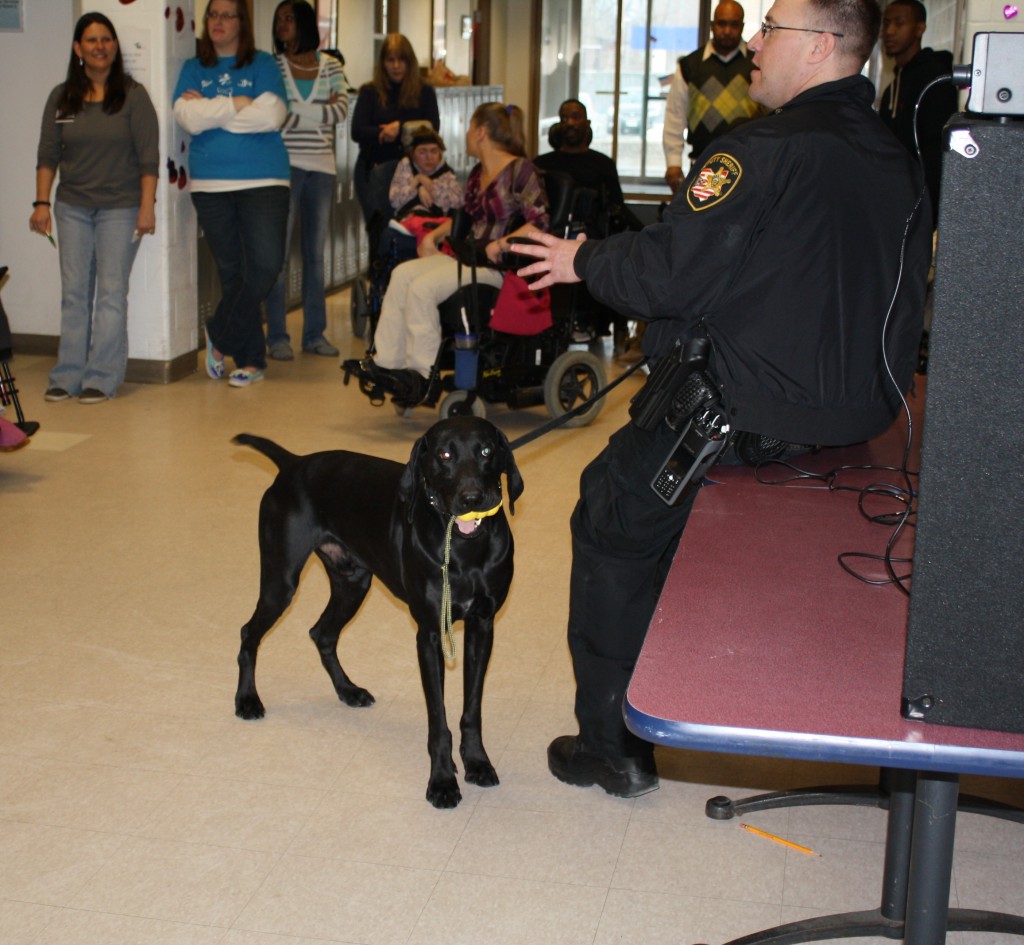 ---