April 4, 2014
by: Emily Hastings
Get Involved in the Race to Empower!
Are you looking to participate in the Race to Empower on May 4th? Whether or not you are an athlete, there are plenty of ways to be involved! You can…
RACE: We strive for this race to be all inclusive, which is why we offer both a 5k and one mile option. Strollers and wheelchairs are welcome on the course. If you would like to participate in either race, general information and the link to register can be found here: http://www.hermescleveland.com/roadracing/events/empower.asp. Everyone who registers by April 18th will receive a customized tech shirt as well as a goody bag!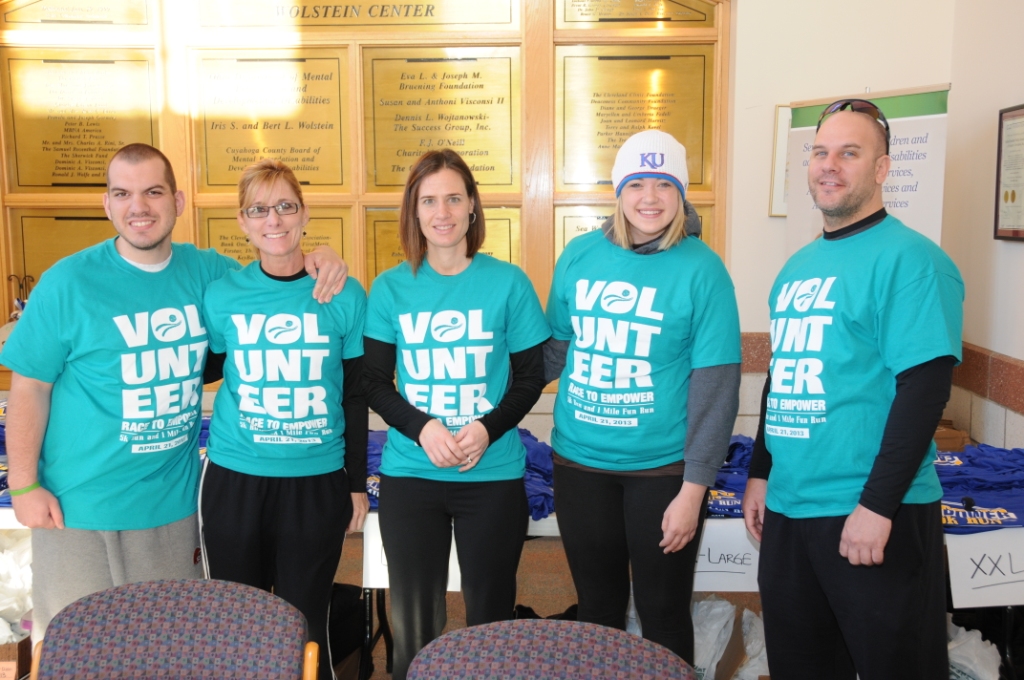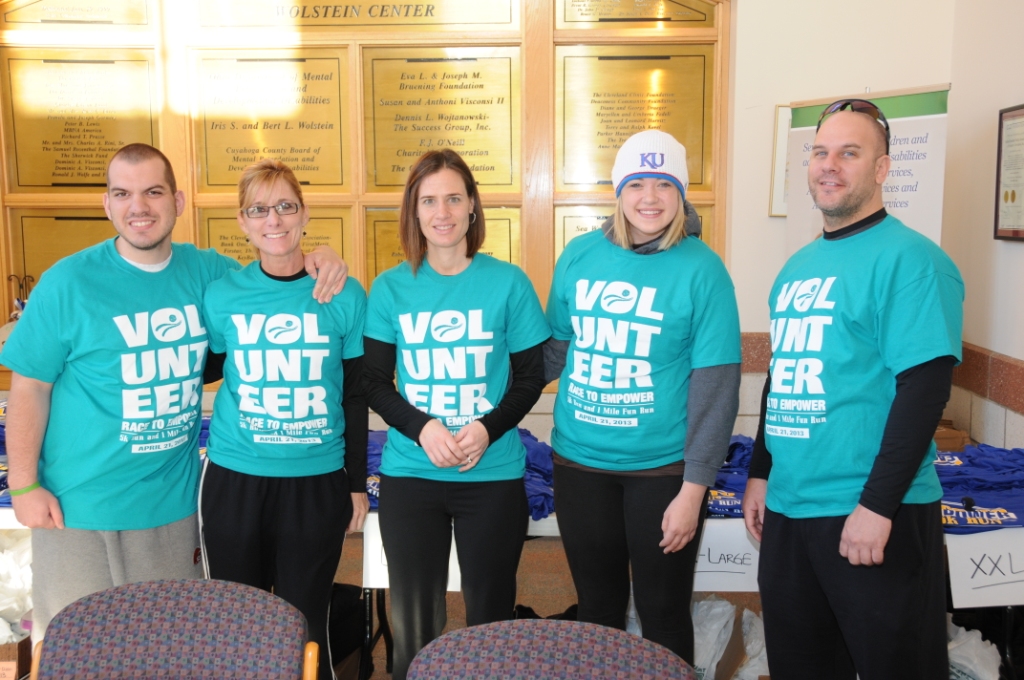 VOLUNTEER: We need  at least 35 volunteers on race day for the following:
Sunday, May 4th from 7:00 am – 12:00 noon (shifts may vary slightly)

Packet Pick-Up and Registration: sign in pre-registered participants; register people on-site; hand out t-shirts and goody bags
Timers: call out times to participants at mile markers on the course
Course Marshals: point racers in the right direction (we will have two courses this year – one for the 5k and one for the 1 Mile)
Water Station: fill cups with water and distribute to participants; clean up during and after race
Finish Line: assist with set-up of finish line; pass out food and drinks; hand out ribbons to children as they cross the finish line; act as general cheering section
Miscellaneous: assist with parking direction; help keep lines orderly; provide general support and direction to racers in the festival/finish line area
You can sign up to volunteer by contacting Emily at (216) 453-4944 or ehastings@ucpcleveland.org.  All volunteers will receive a festive volunteer t-shirt.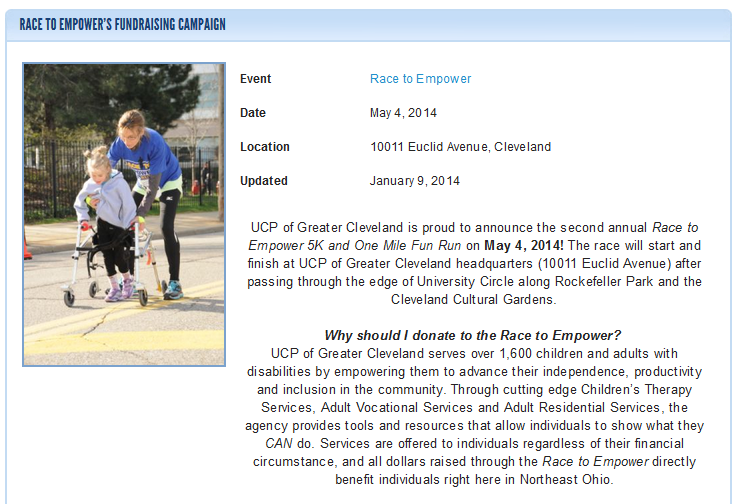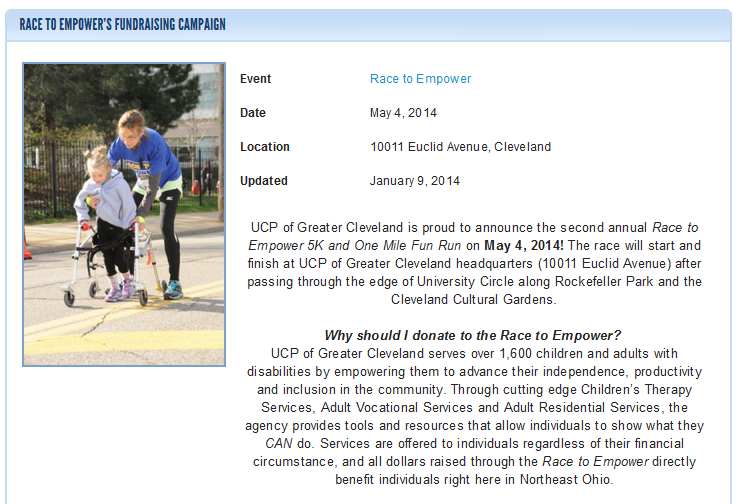 DONATE: Even if you cannot make it to the race, you can still support the cause by donating to the Race to Empower fundraising page at https://fundraising.active.com/event/RacetoEmpower. Every little bit helps us to reach out ultimate goal of $20,000!
---