July 23, 2014
by: Emily Hastings
Inspired to Volunteer!
This week UCP of Greater Cleveland is happy to welcome long-time Team UCP volunteer Jeanette Shlepr as our guest blog contributor. We are so lucky to have dedicated volunteers like Jeanette assist year after year at the Cleveland Triathlon. Read on to hear why she is Inspired to Volunteer!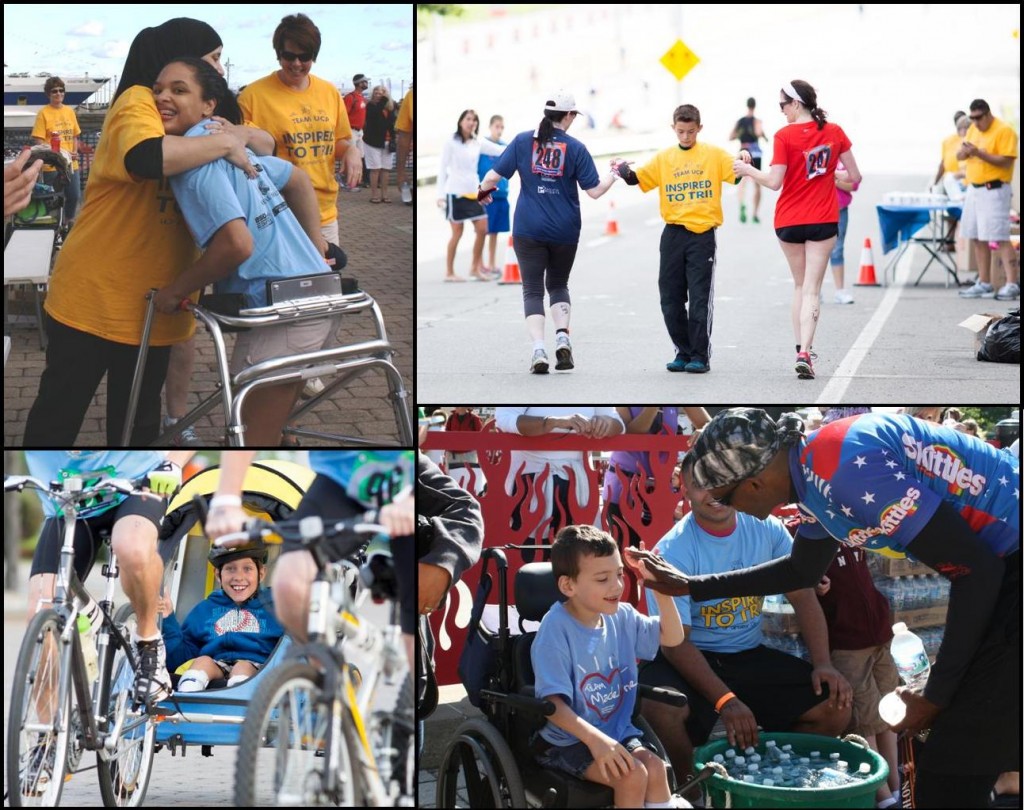 My niece works for UCP of Greater Cleveland and asked if I was interested in being a volunteer for the annual Triathlon. After giving it a try that first year I was immediately hooked. There are so many dedicated staff and volunteers, but I'm mostly in awe of the families. No words can describe the love, diligence, and support they have for family members and friends challenged by cerebral palsy and other disabilities.
My friends volunteer with me at the bike turnaround on the West Shoreway. We scream and yell and cheer the families on to keep going, and remind them of the great job they're doing. They probably have a headache when they're finished with this portion of the race and happy they don't have to come past us again!
When the last biker has passed we head to the finish line at the harbor, where it all began, to cheer the athletes on to the completion of the race. I get a lump in my throat and cry and scream and clap with everyone because I'm so honored to be a small part of this wonderful event.
Become a UCP volunteer and donate. It's one of the best feelings you'll ever have, I promise!
If you would like to support Team UCP at the Cleveland Triathlon, please make a donation at www.active.com/donate/teamucp2014.
---