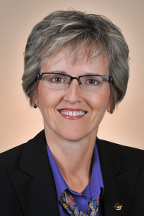 Welcome to 2015! It is going to be a great year at UCP of Greater Cleveland and I am excited to be a part of it. With our focus this year on the development of a new strategic plan (one that will be integrated into our everyday work) as well as the branding and marketing of our unique programming, we are determined to continue to improve the quality and reach of our services to children and their families and all of the adults we serve. We must, as always, continue to raise community awareness of the difference we make to the community. Basically, we need to share our stories and yours and ask you to do the same.
Many systemic and funding changes are pending for our Adult Services Program. While we don't yet know the specifics and how they will impact us, we DO know that UCP of Greater Cleveland is one of the very few agencies in town with a long, rich history of community employment services. This positions us well for success and motivates us to set high goals for ourselves and for our clients who want to be trained and to work in their community. We will work hard and smart in order to adapt to the revised regulations and funding.
UCP of Greater Cleveland is in a "very good place." We are fortunate to have the support of many dedicated staff members, our engaged Board of Directors, Friends Committee and Business Advisory Committee, several supportive community partners and funders, and of course, all those we serve who graciously support us in our fundraising efforts throughout the year. The agency's values guide all that we do: through internal and external collaboration, offering client-centered services with compassion, excellence and integrity.
As you set your personal and professional goals for the year, please know that we are doing the same. With your support, UCP of Greater Cleveland will continue to thrive and be a special resource to many.
Sincerely,
Trish Otter
President & CEO