Keeping with this month's theme of giving, we would like to spotlight a very special person who gives her time and talents to UCP of Greater Cleveland – Aminah Sharrieff. Giving does not always mean monetary donations. Sometimes giving the gift of your time can be even more valuable, which Aminah has proven over and over again.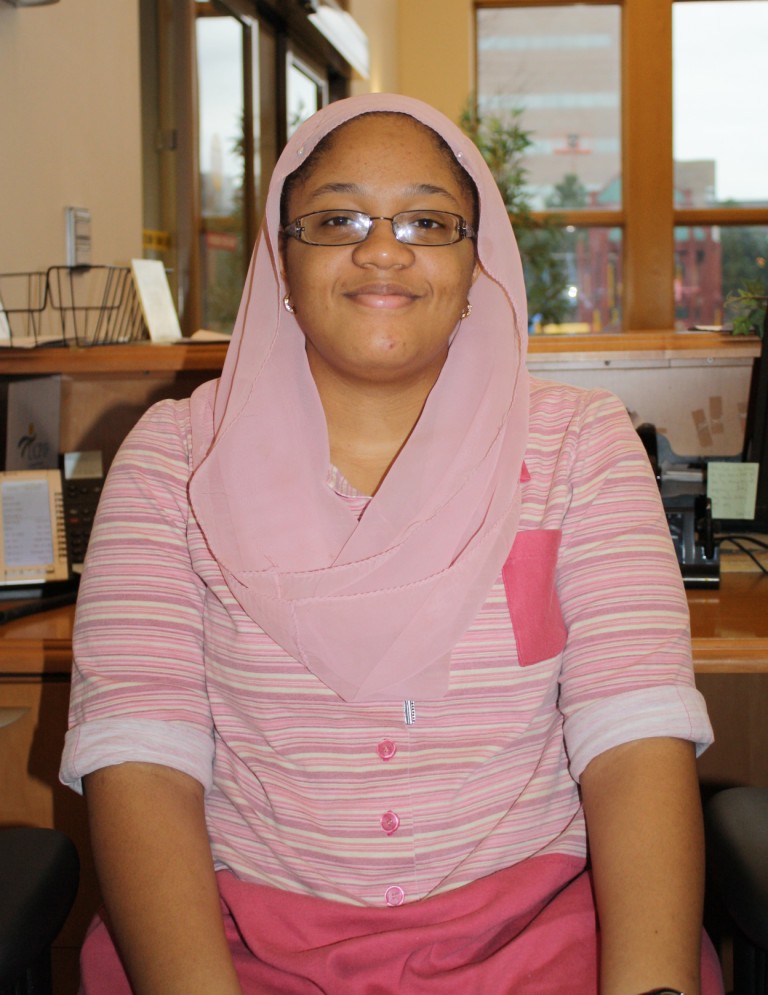 Aminah Sharrieff is a bright and warm-hearted eighteen-year-old who has been helping out at UCP of Greater Cleveland for the past ten years. Earlier this year, she officially became a volunteer in the Children's Services Department.
Her younger brother, Dawud, started coming to UCP for therapy in 2004, and Aminah would come along for support and to observe the therapists. "I was curious," she said. "I was only eight years old. So I started helping out and volunteering before I even really knew what volunteering was. If they asked for something, I would get it for them. They kept me busy helping out with crafts and other things."
Aminah now volunteers every Tuesday and Friday, and sometimes extra days if they need her. For example, this week she has been filling in as UCP's receptionist. "I decided to start volunteering because I like what the therapists do," said Aminah. "They make a difference and an impact on the children's lives, and I wanted to be a part of that. I like to help people."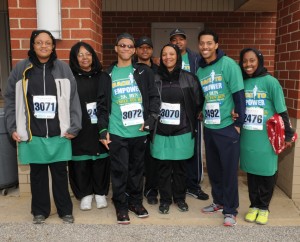 A typical day for Aminah includes cleaning up from the day before, making sure the therapy area is clear, doing laundry, and cleaning the toys, exercise equipment and therapy mats. However, her favorite part of volunteering is being able to interact with the kids. "Sometimes I help motivate them," she said. "Some of the children have grown an attachment to me, so I can encourage them to walk or do an activity. I say encouraging things, I smile, and sometimes I have a toy and I'll be a distance away so they have to walk to me to get it."
Seeing the children receive therapy reminds Aminah of Dawud when he was younger, who has since come a long way. "When he was little he struggled to crawl, walk and do things on his own. I used to carry him around and do everything for him. So I had to learn that he had to do things himself – I couldn't always do it for him. That was hard for me. It can be hard (now) when I see the kids struggling and I know that I can't do it for them. They have to learn to do things for themselves."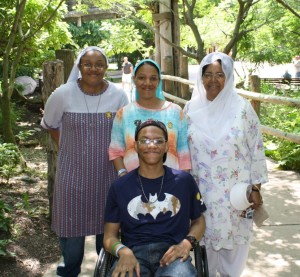 Not only does Aminah enjoy working with the kids, but also getting to know the families and growing those relationships. Often times there are siblings in the waiting area, so Aminah will talk with them and sometimes even babysit.
One big skill Aminah has learned while volunteering is patience. She said a child may take longer to do something that you want them to do, but they eventually do learn. This skill will transfer well into Aminah's future endeavors. She said she wants to work with kids one day, perhaps as an elementary school teacher.
Aminah said she would encourage other people to volunteer at UCP. "When I come here, it helps me to relieve stress. Seeing the kids achieve their goals is very rewarding. I've seen one little boy since he came here as a baby, and now he is able to walk. It was a struggle for him to even crawl when he first started coming here."
If you are interested in volunteering at UCP of Greater Cleveland, please contact Emily Hastings at (216) 791-8363, ext. 1232 or ehastings@ucpcleveland.org.