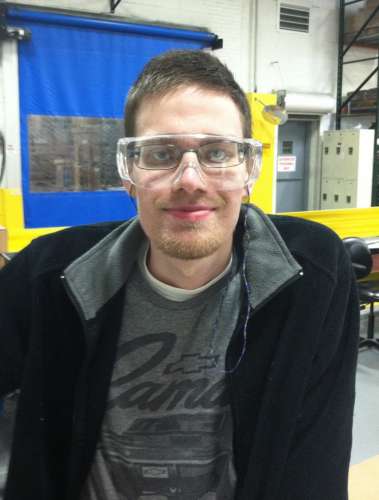 Upon first meeting Donald Hartmiller, it is evident that he is a determined, confident young man who has a very bright future ahead of him. Donald became a client of UCP of Greater Cleveland's Community Employment Program back in 2010. He was first placed at Home Lending Source where some of his jobs included inputting data, sorting mail and alphabetizing files. After about a year there, he transferred to Oatey Company.
"I switched to Oatey because the previous job wasn't quite a good fit," says Donald. "When I got to Oatey it felt comfortable – it fit like a glove for me. I was able to do a lot of jobs very quickly, but I also had previous factory experience, so that helped familiarize me with what occurred over at Oatey."
Donald says he went into Oatey with three things in mind: 1) To treat people with respect and dignity; 2) Keep a smile on your face; and 3) Have a positive attitude. Because of this, he has come to make friends and has earned the trust of his coworkers.
One of Donald's favorite parts of working at Oatey is being able to work in the different departments, such as plastics, air advancements and metal flashing. All of the products he helps assemble are home goods, which are sold at stores such as Home Depot and Lowe's. Donald says it's really cool to walk into the store and know his hands had a part in making those products.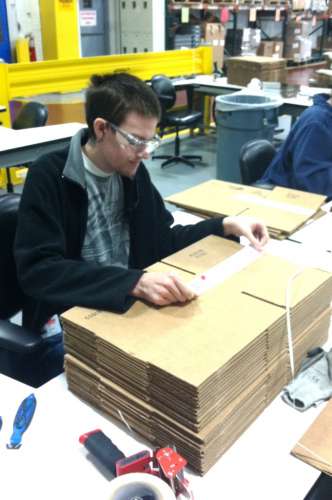 Donald's coworkers have come to appreciate all the hard work he puts in. "I am so talented in so many ways. It's hard for me to pick a favorite (department). I'm a jack-of-all-trades. I'm pretty good at multitasking."
According to Ed Brito, Donald's Site Supervisor, "Donald is always seeking out work and is moving around the entire work floor at Oatey."
If Donald comes across a challenge at work, he will go to Ed or one of his fellow Oatey employees. "If I have any questions about how to go about doing something or if I see any defaults with the machines or products, I go and show it to them."
He says that this job has taught him to expect the unexpected, and that you might not always be able to work in the department you want to work in, but you go in and do your job anyways.
One of Donald's favorite memories of working at Oatey has been the opportunity to meet many different people, including Mayor Frank Jackson.