April 4, 2013
by: Renee Canfield
Sofia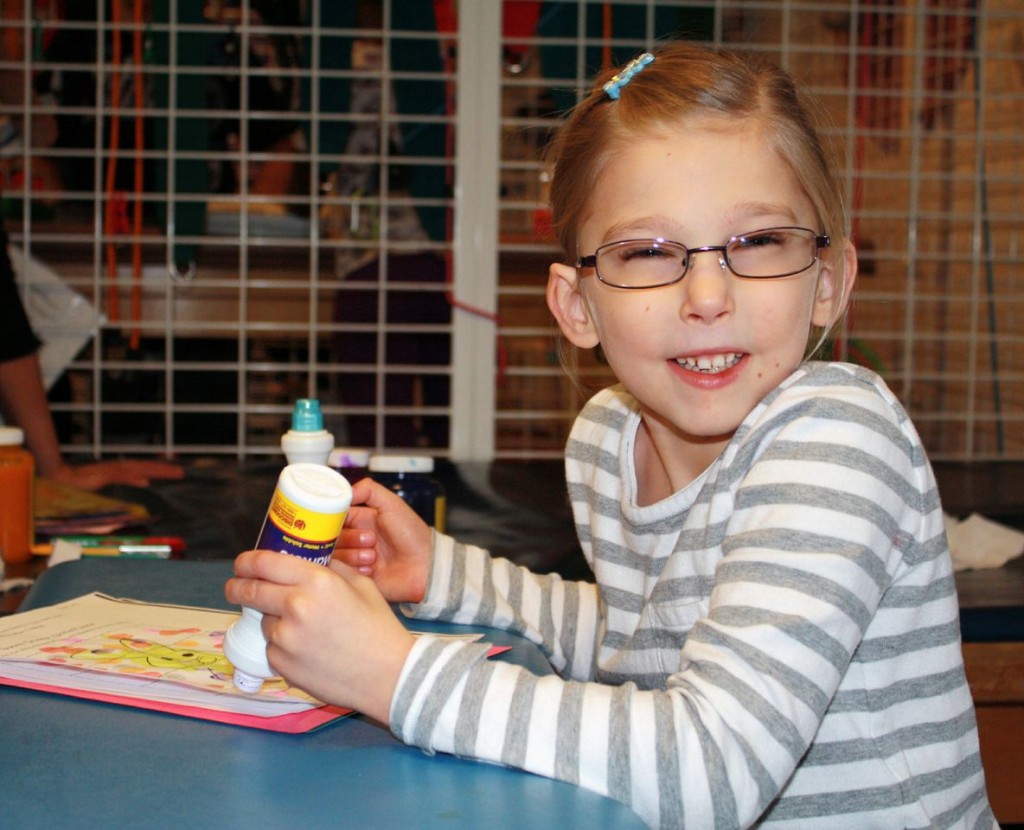 To see Sofia now at seven years old, you can hardly imagine how far she has come during the last four years.
At the age of three, Sofia struggled with falling every few steps, and was constantly frustrated because she could not communicate how she was feeling and what she wanted. When Sofia first came to UCP of Greater Cleveland during that time, her mom would not leave her side for a moment in fear of injury.  Her mom was willing to do whatever it took to help Sofia improve though, and Sofia began participating in physical, occupational and speech therapy at UCP of Greater Cleveland, a very challenging schedule.
At first, Sofia was frustrated and fought back by refusing to participate in therapy, ignoring her mom and therapists by putting her head down and falling out of her chair on purpose. Therapy was difficult for her and obviously not something she looked forward to each week.
But Sofia's therapists at UCP of Greater Cleveland did not give up on her, they remained centered on Sofia.  And Sofia's mom and family stood behind the therapists and did their part to encourage her.
Four years later, Sofia is walking completely independently. She is a mature, confident and social girl who greets her family and friends with excitement and a lovely smile.  There is now no mistaking what Sofia wants to do or how she is feeling, as she can very easily tell you using her communication device. She is learning to climb on playground equipment like other children her age and zooms around the UCP of Greater Cleveland headquarters on a green tractor tricycle with a big smile of pure joy.
Sofia comes to therapy every Friday after a long week at school and never backs down from a therapy challenge.  She and her mom rarely miss a session and her family does an outstanding job of carrying out the home program when they are not at therapy.  Sofia has also undergone serial casting to improve the range of motion in her feet which contributed to her poor balance during walking and she and her family followed it up faithfully with exercise every day.  Sofia has a beautiful spirit,  incredible drive, dedication and patience.  Everyone at UCP of Greater Cleveland is excited to see what Sofia will accomplish next.
---