August 27, 2015
by: Blackbird
School-Based Therapy
Many of UCP of Greater Cleveland's Children's Services clients can't wait to go back to school to learn and see their friends. But it isn't just the kids getting ready to go back to school, because a piece of UCP is going back to school too! Many UCP of Greater Cleveland physical therapists (PTs), occupational therapists (OTs), physical therapy assistants (PTAs), and certified occupational therapy assistants (COTAs) work with local schools during the school year to better enable students with disabilities to participate in school-related activities. One of these therapists is Heather Hoffman, who has been a physical therapist with UCP for five years working at a local school district.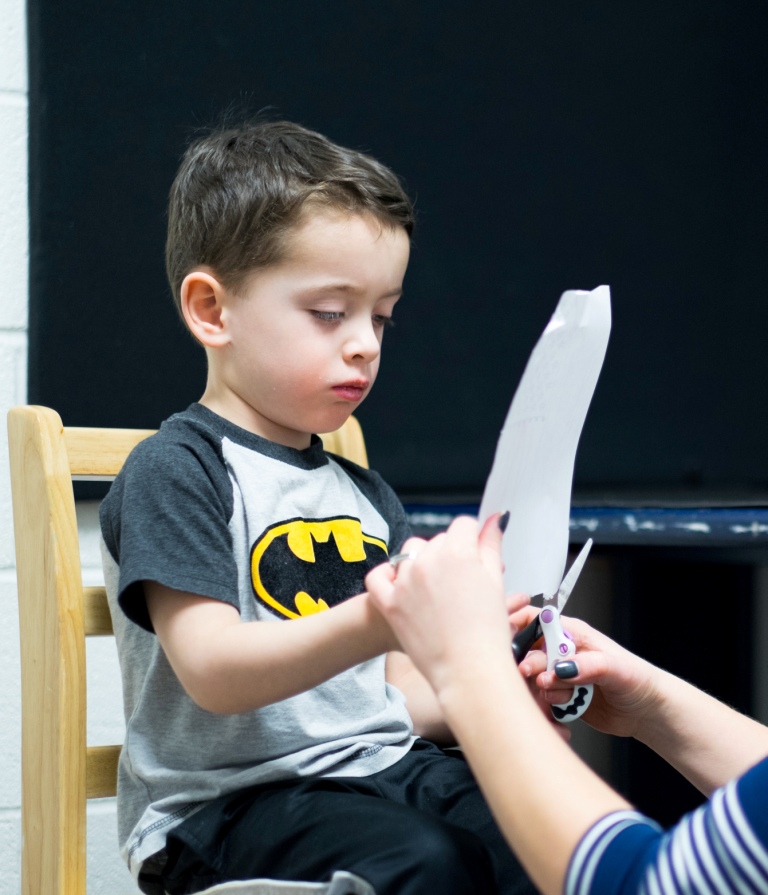 Heather works with children ranging in age from preschoolers to high school students. Since Heather has been working in the schools for five years, she has gotten the opportunity to watch the children she works with grow in many ways and increase their confidence and abilities. She gets to see and encourage this growth in the children she works with each year.
Each school year, Heather and the student's team set functional goals and assist each student to achieve his/her goals in order to improve participation in school-related activities. For example, they may address seating and positioning to best perform classroom activities, or navigating a crowded hallway or stairwell. During a regular day at school, Heather provides therapy to children in a variety of ways, whether it is in the student's classroom, the hallways or in the therapy room. The student's teacher will often work with therapists to help work out the logistics of therapy timing, as well as identifying what the child needs in the classroom in order to have a successful school year.
Though the therapy room is a very useful "home-base" for school therapy, therapists often integrate a student's therapy in a variety of locations on the school grounds. For example, if a student was in choir, Heather could go to their choir room and work on standing balance while singing. Both the therapy room and therapy in the classroom are customized to the needs of the student. Heather remarks that sometimes students thrive from the energy and presence of peers in the classroom setting and thus therapy being done in classes is very beneficial to them. For example, this is especially beneficial for group obstacle courses or during gym class or recess. Whereas, at times, it is also helpful to work in the therapy room where a student can focus entirely on their goals.
The goal for Heather and her fellow therapists is for the children to reach their full potential in school in order to best access and participate in their school environment. Heather, along with many OTs, PTs, PTAs, COTAs, Speech Therapists and teachers, work very hard to help children reach this level of independence and achieve success in the school setting and for the rest of their lives to come.
For more information about UCP of Greater Cleveland's School-Based Therapy Services, please contact our Director of Children's Services, Intesar Taye, at (216) 791-8363 ext. 1247 or itaye@ucpcleveland.org.
---