Current Openings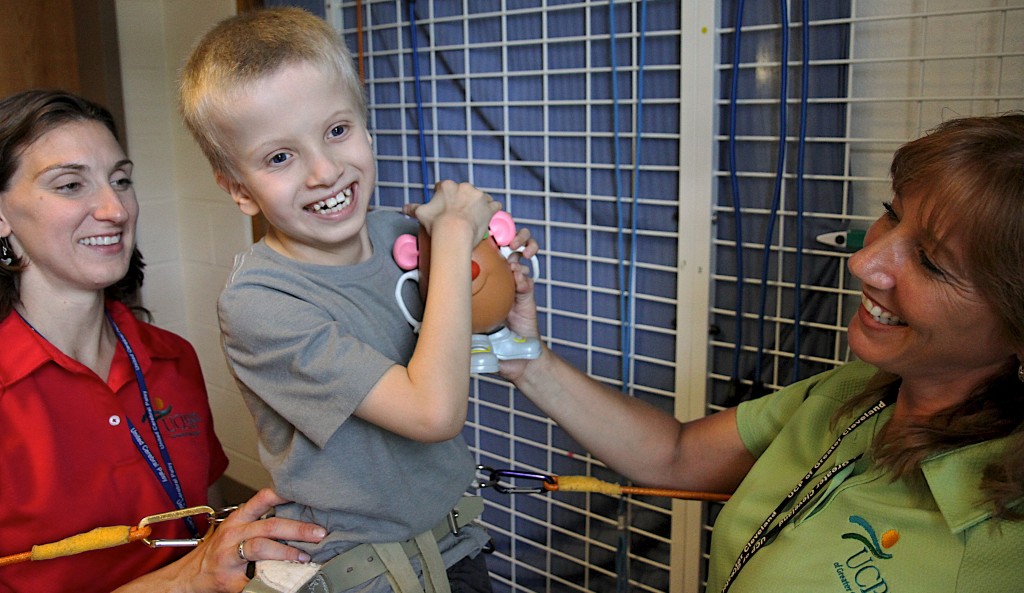 Thank you for your interest in working at UCP of Greater Cleveland.  To apply for an open position, please go to our UCP of Greater Cleveland Employment Application. You can also upload a cover letter and/or resume to include with the completed application (not required for all positions, but recommended).
Current Employment Opportunities
Day Services Community Connector – Cleveland and Westlake Locations 
Provides support services, training and delegated nursing for a group of adults with multiple disabilities (i.e., physical, developmental and/or mental) in basic daily living, recreational and work-related habilitation activities to maximize independence and community integration in accordance with their Individual Plan (IP) goals. Carries out IP programs and works cooperatively with OakLeaf Day Services and other staff members in providing comprehensive services to program participants to ensure that their needs are met efficiently and that they are served in a safe, clean and comfortable environment. Assumes a leadership role by acting as main assistant to the manager, organizing, monitoring and directing the client-related activities in their activity room.  High school diploma or GED required. Two year's direct care experience serving adults with multiple and/or severe disabilities required. One year's experience in an ADS activity room or a sheltered workshop, and/or additional training, coursework or relevant program experience preferred. Physical capacity to perform lifting (minimum of 50 lb.) and assume body positions related to routines of personal care of clients (e.g. pushing, pulling, bending, twisting, crouching, stooping, kneeling, and reaching) required. Ability to complete state-approved medications administration course and competency to perform delegated nursing tasks as evaluated by the agency nurse required. Verbal and writing skills necessary to effectively communicate and document client needs. Professional manner and willingness to work as part of a team. Possess a valid Ohio driver's license with no more than two (2) moving violations and has reliable transportation.
Direct Support Professional, OakLeaf (Part Time positions available) – West Side and East Side Locations
Provide daily living skills training and supportive direct care services to clients as identified in their Individual Service Plan (ISP); for example, meal preparation, housekeeping, toileting, bathing, dressing, feeding, assisting with or administering medications, shopping, attending appointments, transporting, performing health care related activities, etc. Ensure the safety and well-being of clients, including shoveling snow to clear walkways. High school diploma or GED required. Possesses a valid Ohio driver's license with two (2) or less moving violations and has reliable daily transportation. Knowledge of and ability to lift, turn, position and transfer persons with physical disabilities in a safe and comfortable manner. Able to lift 50 pounds or more safely and operate a "Handi-Move". Has reliable transportation available, when working, in order to transport self to work, meetings, and between sites; Able to operate common household appliances including stove, oven, microwave, dishwasher, iron, vacuum, clothes washer and dryer, etc. Able to work pre-established hours, including weekends, based upon the needs of the program and clients.
---
It is the policy of UCP of Greater Cleveland to provide equal opportunity employment to all employees and applicants for employment.  No person shall be discriminated against in employment because of race, religion, color, sex, age, national origin, disability, military status, genetic information, or any other characteristic protected by applicable federal or state law.  UCP of Greater Cleveland will provide reasonable accommodations for qualified individuals with disabilities.
Save
Save