The Ultimate Christmas in July Challenge

The Ultimate Christmas in July Challenge
July 23, 2023 from 11 AM to 2:00 PM
St. Ignatius High School
Presented by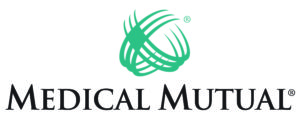 Join UCP of Greater Cleveland as we unite for a common cause and raise funds at the second annual Ultimate Christmas in July Challenge. Adults and children alike will complete holiday-themed challenges such as the one-mile reindeer dash, the wreath ring toss and Rudolph's nose "cornhole." Challenges will be adaptable in order to accommodate all ability levels. Everyone who registers by June 27 will also receive a festive t-shirt. Click here to view an event/parking map.
There will be a total of 10 challenge stations, but each adult registrant who completes five challenges will be entered into a raffle for a grand prize. Adults who complete all 10 challenges will receive three raffle entries. Children will receive a stocking to fill with small goodies upon completion of their challenges. For more event day details, click here.
To participate, click this link to REGISTER. A fundraising page is automatically created for you after you register, which you can customize with pictures and individualized text. If you cannot participate but you'd like to make a donation to UCP of Greater Cleveland, you can click here to make a donation.