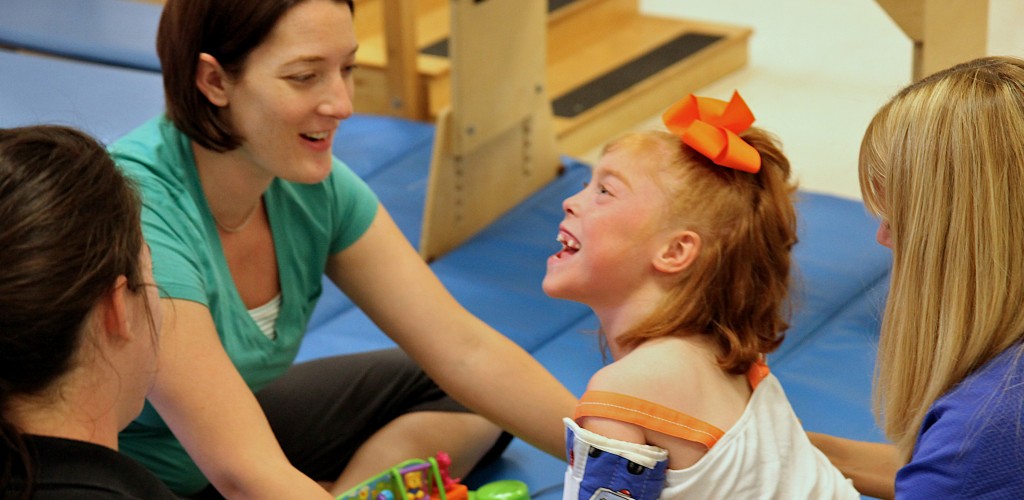 Coping with the stress of daily life can be a unique challenge for families of children with special needs.  As part of the holistic, family-centered care model at UCP of Greater Cleveland, the agency provides parents and caregivers comprehensive support and education to assist them as their children grow. The Parent Education Program offers educational modules and events that encourage a more developmentally supportive environment at home and in the community.
Parents of children who receive Therapy Services at UCP are often left with several hours of wait time while their children are undergoing treatment. During these periods, parents can participate in educational modules to assist with their special child rearing challenges in a safe and comfortable forum with others who encounter similar situations. Sessions are led by experts in the field of developmental disability and address topics such as:
Estate Planning
Individual Education Plan Process
Federal and State Financial Support
Transitional Planning
Individual Family Planning Processes
Sibling Issues
Spasticity Management
Recreational Programming for Children with Special Needs
Assistive Technology
Discipline Issues
Nutrition and Diet
The agency also holds an annual Family Information Fair and other community educational forums for UCP families and the general public.
For more information about the Parent Education Program or upcoming modules, please contact Children and Family Services Manager Celia Chesnick at (216) 791-8363, ext. 1260 or cchesnick@ucpcleveland.org.