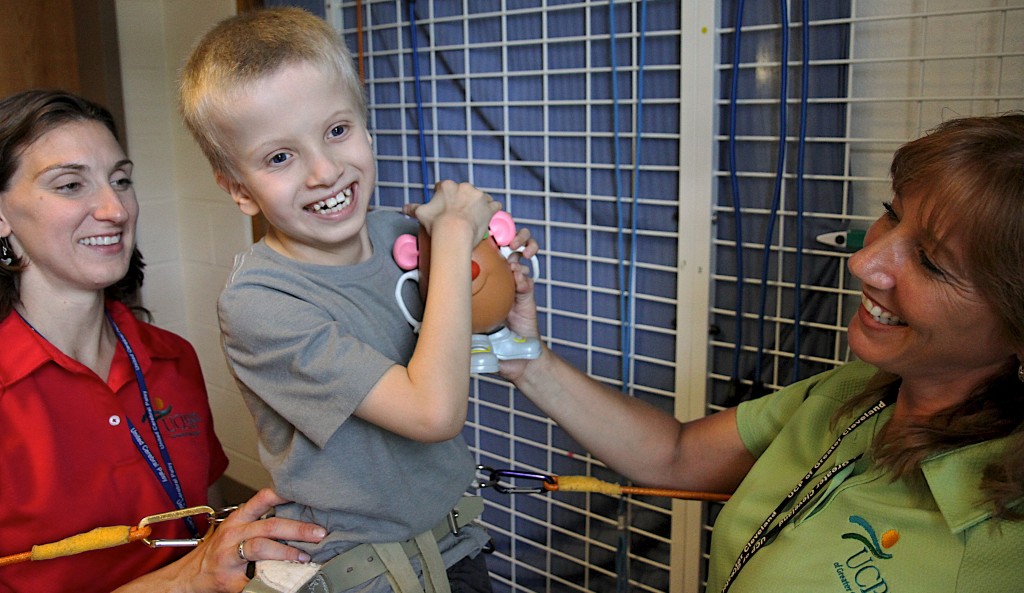 Thank you for your interest in working at UCP of Greater Cleveland.  To apply for an open position, please go to our UCP of Greater Cleveland Employment Application. You can also upload a cover letter and/or resume to include with the completed application (not required for all positions, but recommended).
Current Employment Opportunities
Adult Day Services (ADS) Assistant, Vocational Services
Provides support services, training and delegated nursing for a group of adults with multiple disabilities (i.e., physical, developmental and/or mental) in basic daily living, recreational and work-related habilitation activities to maximize independence and community integration in accordance with their Individual Plan (IP) goals. Carries out IP programs and works cooperatively with ADS and other staff members in providing comprehensive services to program participants to ensure that their needs are met efficiently and that they are served in a safe, clean and comfortable environment. High school diploma or GED required, along with one year's direct care experience in an ADS activity room, sheltered workshop, or residential setting, with additional training, coursework and/or relevant experience serving adults with multiple and/or severe disabilities required. Must have a valid Ohio driver's license with no more than three (3) moving violations and have reliable daily transportation.
Project SEARCH Job Coach, Vocational Services
The Job Coach is responsible for providing on-site training, supervision and support to high school student interns participating in the Project SEARCH school-to-work transition program. The Job Coach serves as a liaison between the host employer, school, vocational rehabilitation and developmental disabilities partners and UCP to promote the agency's mission and to facilitate the integration of persons with disabilities into the community work setting (including the worksite internship rotations and/or a competitive job). A high school diploma or GED required, along with two years of related experience working with students or adults with developmental and/or physical disabilities in a school-to-work transition or vocational capacity strongly preferred. Successful candidates will have a professional appearance, attention to detail, accuracy, ability to plan and organize work efficiently, and the ability to interact effectively in a professional environment and with all stakeholders involved in a client's program. Must have a valid Ohio driver's license with no more than three (3) moving violations and have reliable daily transportation.
In Home Care Aide/Direct Support Professional, Residential Services
1st Shift, 2nd Shift, 3rd Shift.  Locations in East & West Sides (Various full and part-time positions available)
No certification is required. These positions are located in either one of our group homes or in the clients' own homes. These individuals provide direct care such as meal preparation, feeding, bathing, dressing, toileting and housekeeping to adults with disabilities. We require a high school diploma or GED, a valid driver's license with no more than 2 moving violations, reliable transportation, must be at least 21 years old and have the ability to lift 50 pounds or more. Other duties as assigned.