OakLeaf Partners Employment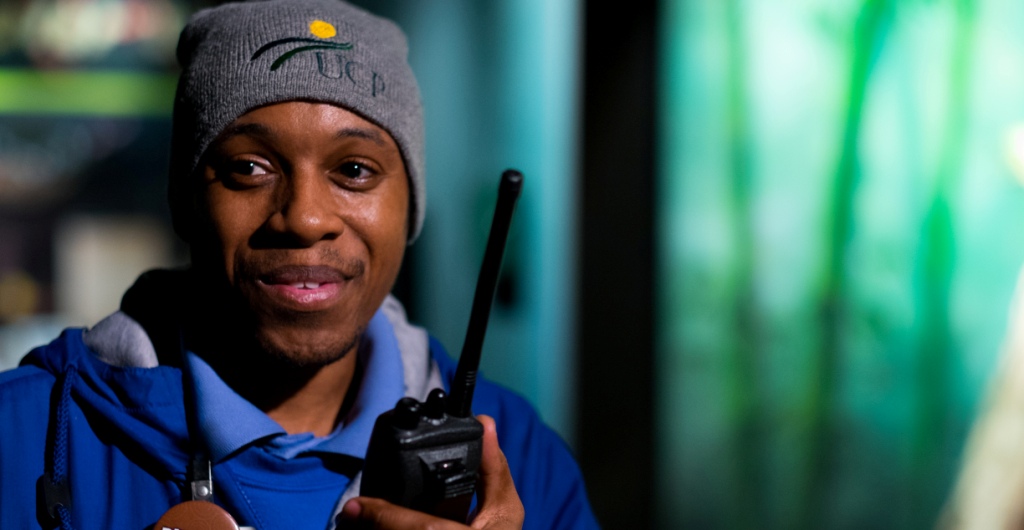 OakLeaf Partners Employment Program is designed to foster personal financial independence for adults with disabilities.  Individuals are supported and encouraged to accept vocational and social challenges within an integrated community setting with the least restrictions possible.  Participant needs are assessed through a person-centered planning process and reviewed periodically for progress in meeting stated goals.
Individualized Services include:
OakLeaf Partners Employment in the Community

Assistive Technology Assessments and Training

Skill Building

Job-Seeking Skills Training

Travel Training

On-the-Job Coaching

Follow-along Support

Specialized Skills Training, including Computer and Technical Training

Situational Assessment (including Basic Skills Testing and Career Exploration)

Community-Based Work Adjustment

For more information about OakLeaf Partners Employment Services contact: Kate Adkins-Dix at 216-791-8363 ext. 1252 or kadkins-dix@ucpcleveland.org.
2021 Community Employment Partners
OakLeaf Partners Employment Services at UCP of Greater Cleveland is hallmarked by developing independent, community-based job opportunities that are individualized to meet the needs of both adults with disabilities and their employers. We could not support the hundreds of adults who we serve to obtain and retain meaningful employment without the strong participation and partnership of the following local businesses:
Acme Fresh Market
AJ Rose
Amherst Exempted Village Schools
Amherst Manor Retirement Community/Grace Management
Aramark Freshen's Restaurant @ University of Akron
Aramark
Barry Bagel's
Beerhead Bar & Eatery
Buehler's
Burger King
Burlington Coat Factory
Chick-fil-A
Chippewa Place Retirement Community
Citi Trends
City of Avon Lake – Public Works
City of North Olmsted Rec Center
Constellation Schools/Parma Community Middle-High School
Creekside Restaurant & Bar
Cleveland Browns
Dave's Midtown
Discount Drug Mart
Dreco
Employease
East Park Retirement Community
First Assist Healthcare
Giant Eagle
Goodwill
Haven at Lakewood- Assisted Living
Heinen's
Home Depot
Janitorial Services Inc
JCPenney
Krazy Bins
Lowe's
Lutheran Memorial School (LMS)
Marc's
Malley's Chocolates
Marshalls
Meijer
Mike's Bar & Grill
Morrison Healthcare
North Ridgeville City Schools
Oatey
Pipeline Packaging
Pleasantview Care Center
Red Robin
Reserves Network/Riddell
RG Barber Consultants
Royal Oak
Savers
Snider-Blake Business Services
Stancato's Restaurant
Swensons
Taco Bell
Taki's Greek Kitchen
The Genesis Center
The Pavilion Rehab and Nursing Center
The Westin Cleveland Downtown
Vitalia Active Adult Community at Rockside
Winking Lizard
YMCA/French Creek
Yours Truly