OakLeaf Voc Hab Services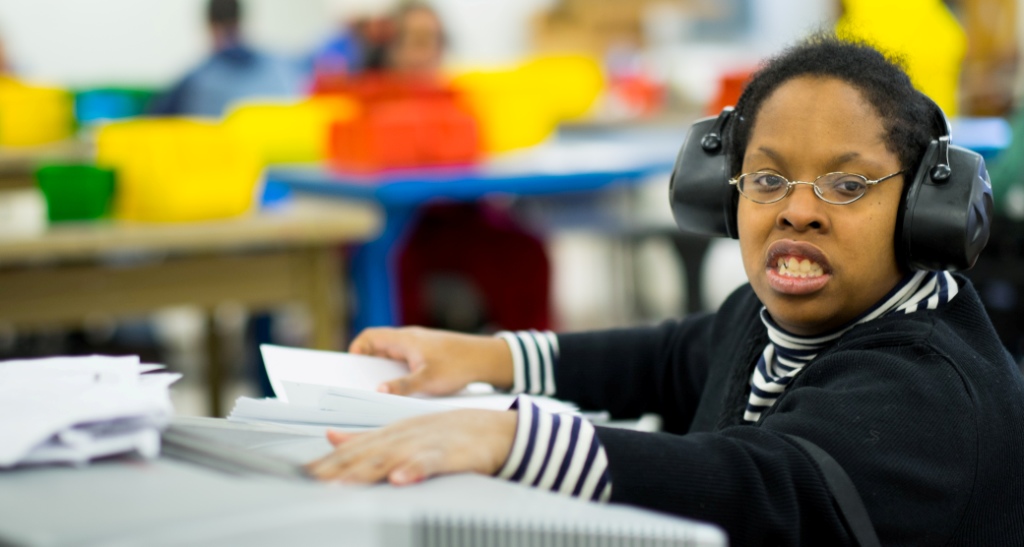 OakLeaf Vocational Habilitation Services are designed to foster vocational independence for adults with a wide range of developmental disabilities. The expected outcome of this service is the advancement of an individual on his or her path to community employment in a job well-matched to the individual's interests, strengths, priorities, and abilities. Participant needs are assessed through a person-centered planning process and reviewed periodically for progress in meeting stated outcomes.
UCP's Wolstein Center hosts individuals where they have the opportunity to learn and practice work skills with necessary supports.  The intent of Voc Hab Services is to be a transitional service preparing individuals for work in the community.  The agency contracts with area businesses and individuals are paid hourly minimum wage when working.
Individualized Services include:
Transitional work to prepare individuals for work in the community
Career exploration and planning to help clients to discover work preferences and learn job seeking skills
Employment focused training that supports individuals in building hard and soft job skills to transition into work in the community
Situational Assessments
Projects include:
Secure Document Shredding
Light Assembly
Packaging
Sorting
Collating
Bulk Mailing
Data Entry
Examples of Contract Business Partners:
Reese Pharmaceuticals
Ronald McDonald House
Royal Chemical
Todd Insurance
Ver-A-Fast Corporation
Support is provided to participants as needed in areas such as mobility, activities of daily living, personal care, community awareness and personal growth and development.  Community inclusion opportunities, with a focus on volunteerism, and an array of social, therapeutic, recreational and educational activities are also available.  Transportation services may be available from a non-medical transportation (NMT) provider.
Vocational Habilitation and Adult Day Services can be combined. If interested in these services, please contact your county board support administrator.
Services are available at the UCP Wolstein Center (10011 Euclid Avenue, Cleveland, OH 44106). For more information on OakLeaf Voc Hab Services, please contact OakLeaf Community Inclusion Manager, Crystal Winters at (216) 791-8363, ext. 1263 or cwinters@ucpcleveland.org.