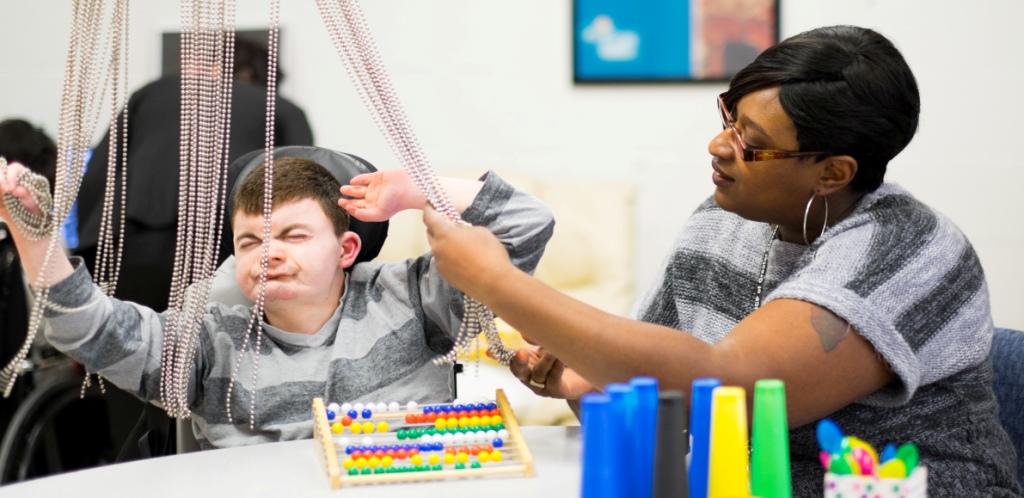 UCP of Greater Cleveland's Adult Day Support Program is designed to assist individuals with multiple and severe disabilities to acquire, retain or improve their highest potential quality of life and development.  Services are offered weekdays in a safe, comfortable and pleasant environment.  Individuals are encouraged to accept new social challenges, while receiving support in areas such as mobility, self-help, activities of daily living, personal care, communication, community awareness and personal growth.
Based on personal assessment, need and preference, an individual plan is developed each year to identify and specify goals that enhance personal and therapeutic outcomes, as well as appropriate development.  The agency utilizes a person-centered planning process to ensure that each client receives support tailored to their individual needs.  Access and referrals to special services are available, including transportation services, physical, occupational and speech/language therapies, psychological services, rehab engineering and assistive technology computer access.
Individuals participate in social, leisure and recreational activities that enhance quality of life, community integration and socialization.
Activities include:
Wheelchair Tai Chi
Adaptive Yoga
Horticulture Therapy
Art Therapy (in partnership with Art Therapy Studio and Art on Wheels)
Cooking
Music Therapy
Community Outings
Holiday Parties and Celebrations
Pre-Vocational Skills Development and Paid Work Opportunities
A high staff to client ratio ensures attentive and responsive programming.  Services are available at the UCP Wolstein Center, UCP Westlake, and UCP Highland Hills.
For more information on the Adult Day Support Program, contact: Natalie Kutina at (216) 791-8363, ext. 1283 or nkutina@ucpcleveland.org.