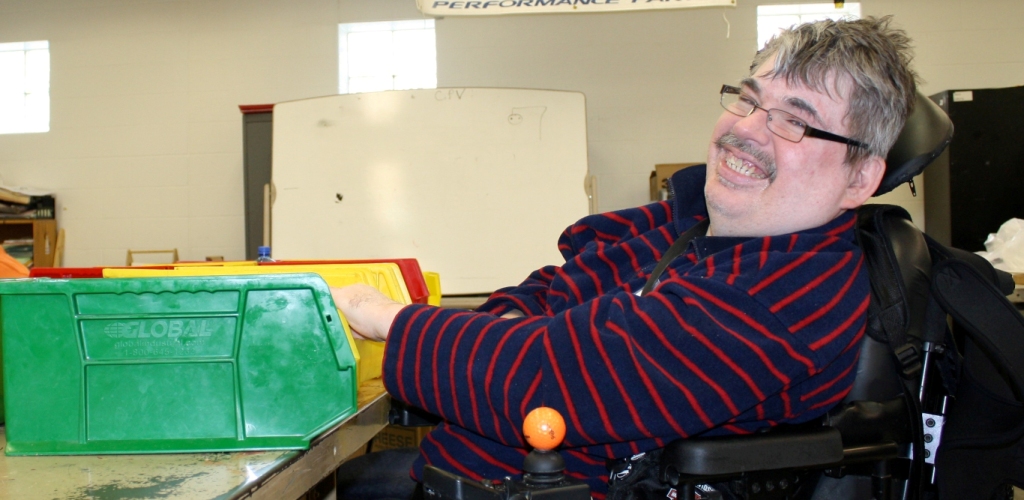 UCP of Greater Cleveland is dedicated to ensuring that adults with disabilities are able to live the highest quality, most productive life possible while achieving maximum independence in the community.  The agency's approach of person-centered planning recognizes that every client is unique and has individual needs and preferences, and we work directly with each individual and family to engage them in appropriate programming.  Individual clients are involved in the development of their service plans and in decisions about the care they receive.  UCP offers two facets of programming for adults:  Residential Services and Vocational Services.
Residential Services provides personal care and supports for individuals eighteen years of age and older, including two Group Homes.  A team of trained direct support professionals provides assistance within all aspects of client care, as directed by each Individual Plan (IP).  Nursing services, including twenty-four hour on-call nursing, is available to address immediate medical needs, as well as provide on-going medication and treatment assistance, basic first aid, observation for signs and symptoms of illness and coordination of medical services.
Vocational Services offers Community Employment, as well as facility-based Organizational Employment, Adult Day Support and Assistive Technology programming to assist individuals sixteen years of age or older in overcoming barriers to employment and community integration.  Qualified, trained staff provide employment and habilitation services to ensure that each client's needs are met according to their IP.
UCP is committed to maintaining a high quality workforce.  All direct support professionals are trained and certified in CPR, First Aid and Health and Safety, as well as Medication Administration and Assistance where appropriate.  Training is provided during orientation and is on-going.  Physicians, psychologists, dieticians, physical, occupational and speech/language therapists, as well as other specialists perform evaluations as needed.  A qualified program manager provides oversight to all program operations, including staffing, training, coordination of services and the implementation of each IP.
UCP offers services to adults in partnership with the Cuyahoga County Board of Developmental Disabilities and the Ohio Department of Developmental Disabilities (for those individuals with Level One and Individual Options Medicaid Waivers who may choose UCP to provide day services through the vocational services department; please visit: http://www.dodd.ohio.gov/mrddlibrary/publications/adultday.pdf), as well as the Ohio Rehabilitation Services Commission (Bureau of Vocational Rehabilitation, Bureau of Services to the Visually Impaired).
For more information, please contact Director of Adult Services Paul Soprano at  (216) 791-8363, ext. 1258 or psoprano@ucpcleveland.org.