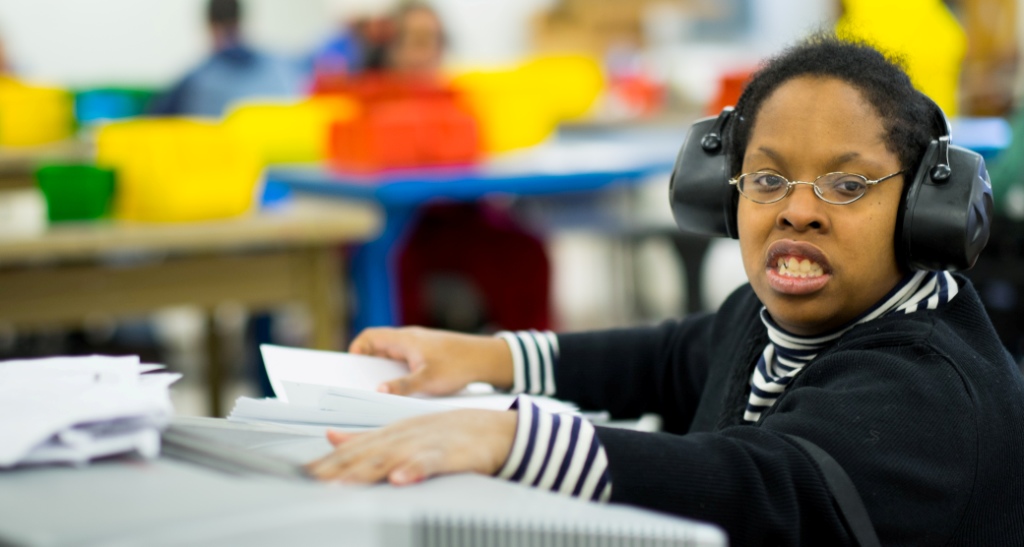 UCP of Greater Cleveland's Organizational Employment Program is designed to foster personal financial independence for adults with moderate to severe disabilities.  Individuals are encouraged to accept vocational and social challenges within an integrated setting with the least restrictions possible.  Participant needs are assessed through a person-centered planning process and reviewed periodically for progress in meeting stated goals.
UCP's Wolstein Center houses an on-site workshop and computer lab to offer individuals the opportunity to learn and practice work skills with necessary supports.  The agency contracts with area businesses to provide piece-rate work, and individuals receive a paycheck based upon individual productivity.
Individualized Services include:
Transitional Work
Situational Assessment
Work Adjustment (Clerical, Janitorial, Light Industrial)
Skills Training
Long-Term Employment
Projects include:
Secure Document Shredding
Light Assembly
Packaging
Sorting
Collating
Bulk Mailing
Data Entry
Contract Businesses include:
Commerce Benefits Group
Cosmic Bobbins
Ford Motor Company
Gordon Food Service
Graffiti, Inc.
Invacare
Noco
North American Plastics (NORAMCO)
Parker-Hannifin
Reese Pharmaceutical
Ronald McDonald House
Todd Insurance
University Circle, Inc.
Ver-A-Fast Corporation
XRI Testing
Support is provided as needed in areas such as mobility, activities of daily living, personal care, community awareness and personal growth and development.  Community outings and an array of social, therapeutic, recreational and educational activities are also available.  Transportation services may be available for clients enrolled in UCP services.
For more information on the Organizational Employment Program, please contact:
Crystal Winters at (216) 791-8363, ext. 1263 or cwinters@ucpcleveland.org.