Assistive Technology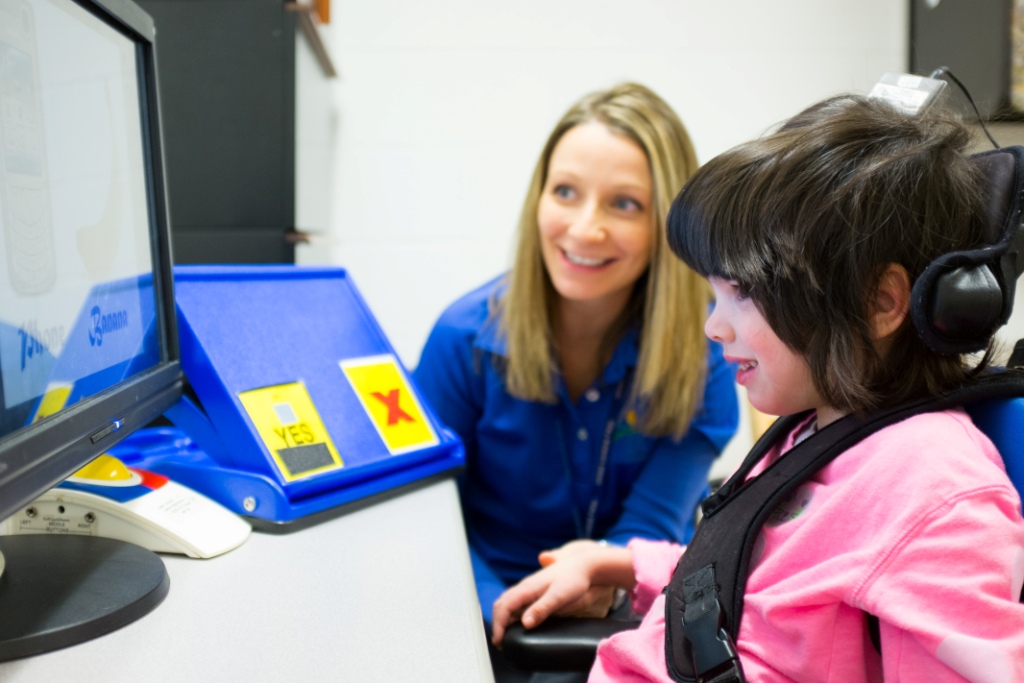 The Assistive Technology (AT) Evaluation Team from LeafBridge offers a unique and highly skilled team approach to Assistive Technology Evaluations and Services.  The team includes a RESNA certified Assistive Technology Professional (ATP), Speech-Language Pathologist (SLP), Occupational Therapist (OT), Physical Therapist (PT), Intervention Specialist and clinicians with the CVI Range© Endorsement.
The LeafBridge AT Team offers Assistive Technology Evaluations and Services surrounding many types of high technology, low technology, and no-technology AT devices including:
Academic and Learning Aids
Augmentative and Alternative Communication (AAC)
Alternative Keyboards
Writing and Reading Software
Computer and iPad Access
Power and Manual Mobility Devices
Environmental Controls
Activities of Daily Living AT
AT for Impairments in Functional Vision
Switch Access for Play
Switch Access for Educational Curriculum
Vocational/Prevocational Aids
Recreation and Leisure Aids
Seating and Positioning supports
Organizational Aids
According to Section 300.105 of IDEA, each public agency must ensure that assistive technology devices or assistive technology services, or both, are made available to a child with a disability if required as a part of the child's special education, related services, or supplementary aids and services. 
Assistive Technology Service means any service that directly assists a child with a disability in the selection, acquisition, or use of an assistive technology device. 
Assistive Technology Device means any item, piece of equipment, or product system, whether acquired commercially off the shelf, modified, or customized, that is used to increase, maintain, or improve functional capabilities of a child with a disability.
For more information about Assistive Technology Evaluations or to discuss custom needs for your family, organization, or district, please contact our Director of LeafBridge Services, Intesar Taye at (216) 791-8363, ext. 1247 or itaye@ucpcleveland.org.