Intensive Therapy Program: Steps to Independence®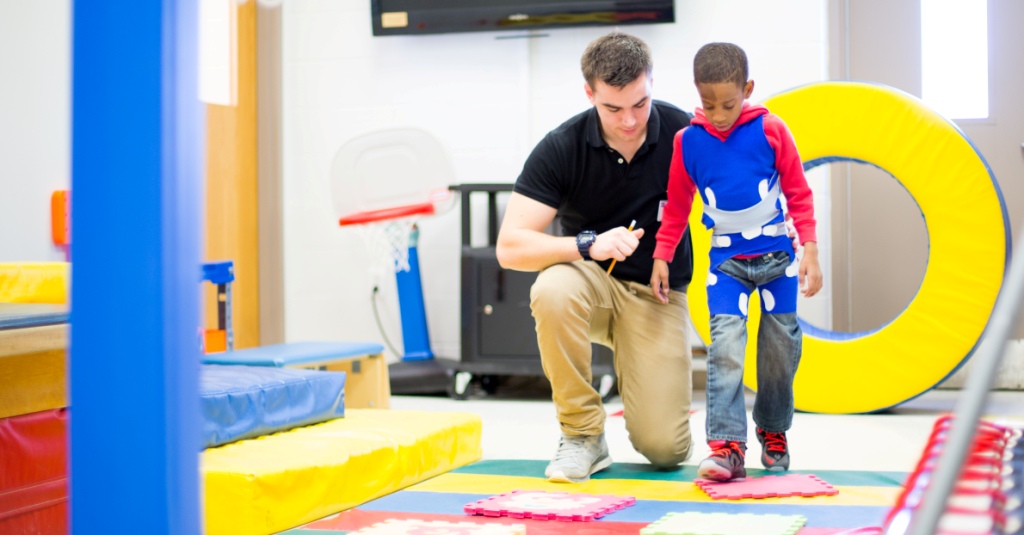 Steps to Independence® is a unique, intensive therapy approach that helps children with cerebral palsy and other neuro-muscular conditions achieve a higher level of functioning.  Developed with the philosophy that children with motor disorders, much like athletes, require rigorous stretching, strengthening and conditioning, the program uses a multi-disciplinary approach to therapeutic intervention.  Physical and occupational therapists work together to develop and execute an individualized program for each client, incorporating functional treatment goals, family involvement and continuity with traditional, on-going therapy programs.
How Does Steps to Independence Work?
A child is evaluated prior to the beginning of a session to determine if he/she will benefit from the intensive therapy model.

Parents meet with therapists to determine specific goals for treatment during the Steps to Independence® session.  These goals are related to individual function, based on developing skills that will allow the child to become more independent in everyday life.

Three-week and four-week sessions are available, where the child participates in therapy for up to three hours, three to five days per week.

Each visit includes an initial warm-up period including stretching, joint mobilization and range of motion exercises, often with heat wraps, massage or in UCP's therapy pool.

An individualized program including physical and occupational therapy focuses on strengthening, coordination and alignment, as well as the development and enhancement of functional skills for daily living; on staff speech-language pathologists are consulted as-needed.

Specialized equipment and treatment modalities are used to maximize individual results.
Research indicates that intensive therapy is more effective at improving children's functional skills when compared to traditional models. Steps to Independence® intensive therapy is particularly effective as a rehabilitation model for children and young adults with disabilities, either before or after surgery.
Watch Dawud's success in the Steps to Independence® program, and listen to his parents' testimonials.
Fees may be reimbursable by insurance companies and Medicaid.  LeafBridge has a sliding fee scale linked to income for those fees not covered by third party payer. To inquire about Steps to Independence® please contact Children and Family Services Manager Celia Chesnick at (216) 791-8363, ext. 1260 or cchesnick@ucpcleveland.org.
Save