December 16, 2013
by: Emily Hastings
Community Employment Holiday Party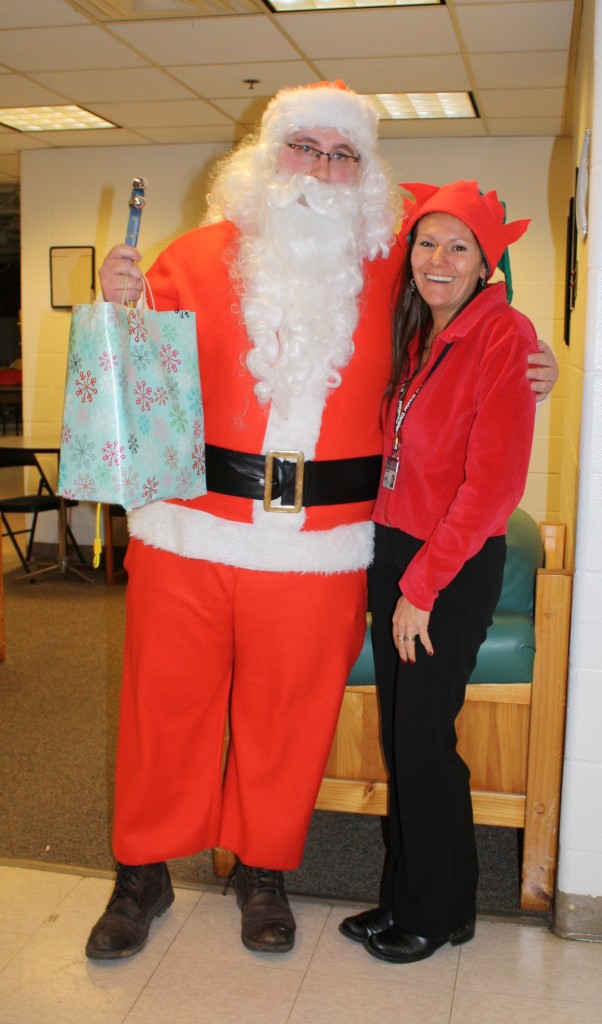 This past Friday the halls of UCP were filled with holiday spirit as our Community Employment clients gathered for their Annual Holiday Party. The Friends of UCP Committee hosted the party for the second year in a row, generously donating their time and resources.
The Friends Committee decided to make Community Employment their focus for 2013, so they wanted to throw a fabulous year-end party for the clients. The committee collaborated with the Vocational Services Department and began planning the party back in September. The hard work they put in was evident, with one client saying it was the best holiday party yet!
The committee arrived early to decorate the space, filling it with balloons, poinsettias and miniature holiday trees. Once the clients arrived, the festivities began. The night started with Holiday Bingo followed by a delicious meal. While everyone was finishing up dessert, we had a client and her sister perform a few holiday songs. Santa also stopped by to help with the raffle and client gift exchange. The last part of the night was spent boogying to some classic tunes.
The Friends Committee was truly grateful to have the opportunity to host this event. Ken Prabucki, a Friends Committee member, commented,  "Since joining the Friends Committee, I've been involved in several events, but none more rewarding than the Community Employment Holiday Party.  Serving the workers and their families, and getting to know them through that act of service, helped me to better understand and appreciate the great work UCP is doing.  I look forward to doing it again next year."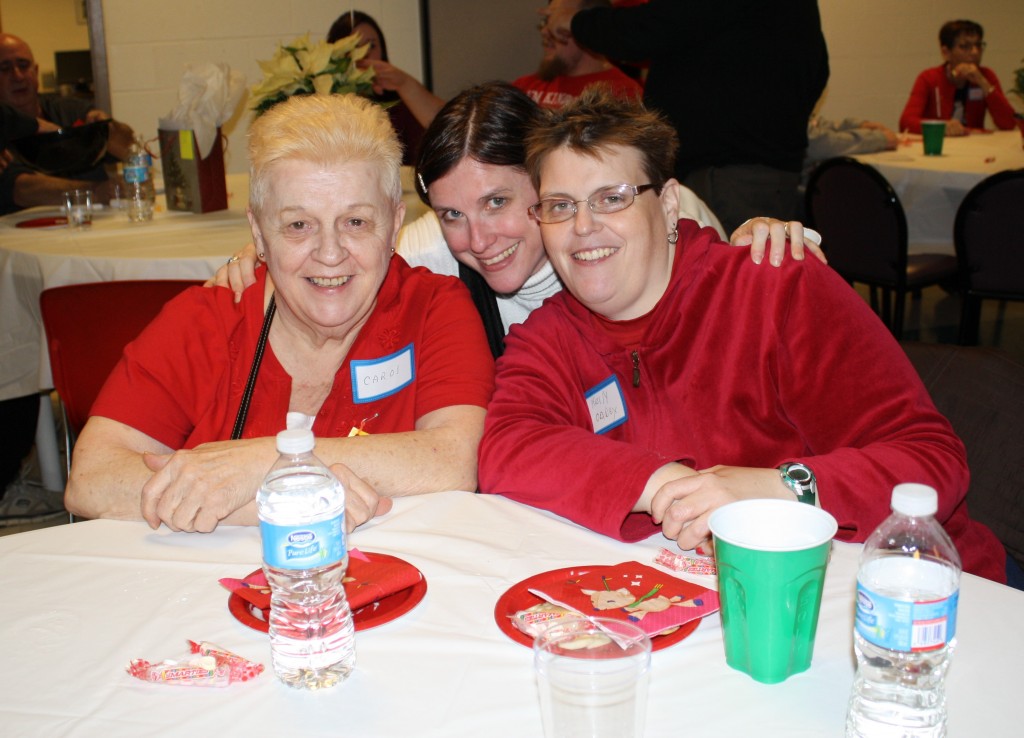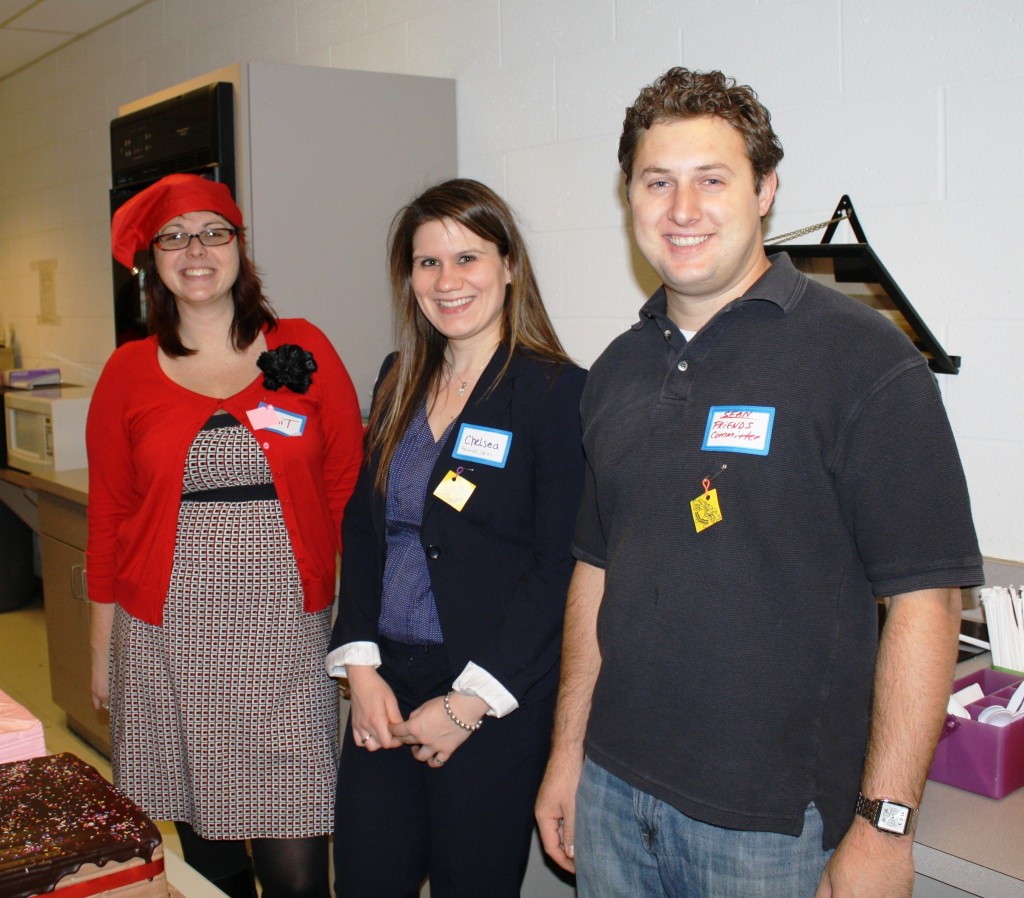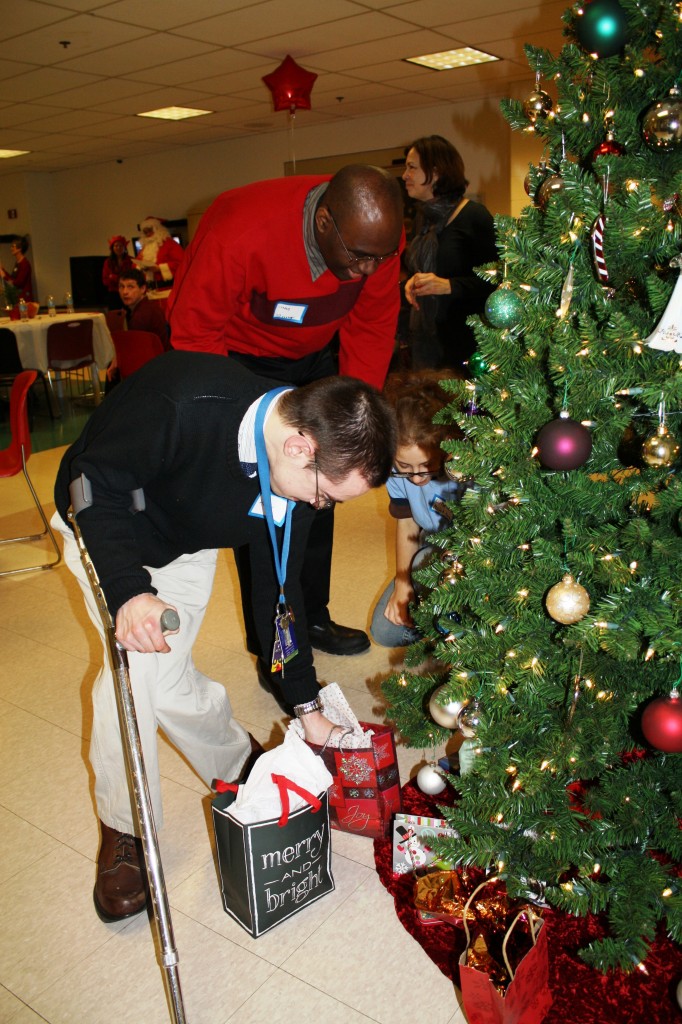 ---