April 11, 2014
by: Emily Hastings
Fundraise to Win Indians Tickets!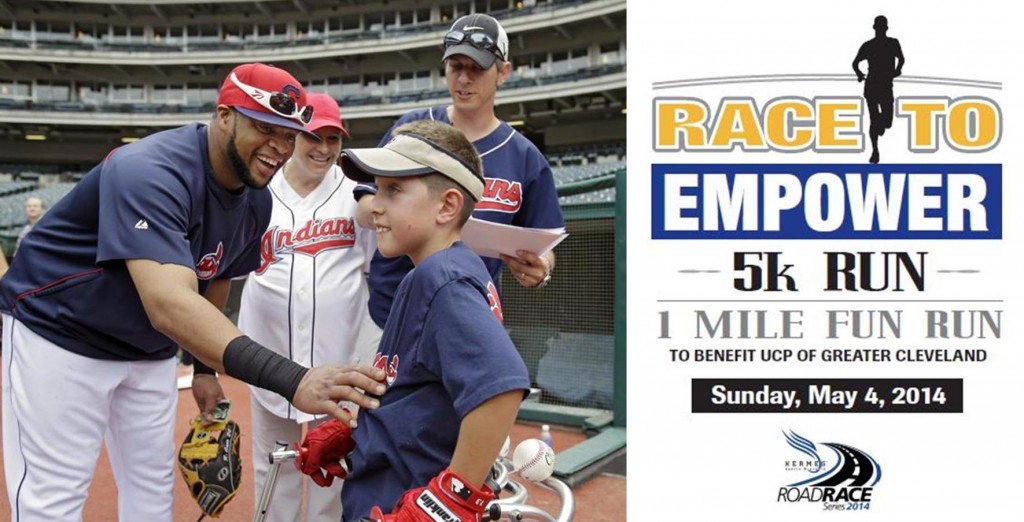 It's Tribe Time and Race to Empower fundraising is in full swing! Everyone who raises over $500 for the Race to Empower by next Friday, April 18th, will be entered into a drawing to win four tickets to the Indians vs. Tigers game on June 20th, which is a fireworks and Dollar Dog Night! (Please note: an individual fundraiser must raise over $500, not the team as a whole)
We would like to give a special thanks to Bricker & Eckler LLP for donating these wonderful tickets.
In order to set up a fundraising page without registering for the race, or to donate to your favorite racer, please visit: https://fundraising.active.com/event/RacetoEmpower. Becoming a fundraiser only takes five minutes and it is completely free!
To set up a fundraising page:
1) Click "Become a Fundraiser – Register Now" in the upper right hand corner.
2) This will take you to a new page. Scroll down and click on "Fundraising ONLY (You will not be registered for the race) – Individual."
3) This will bring you to another page. This time select the bubble next to "Individual" under "Fundraising ONLY."
4) This will bring you to the sign-in page. If you have an Active.com login, you can log in now. Otherwise, just enter your email address under "NEW USER" and click continue.
5) This will bring you to the Registration page. Select the bubble next to "Yourself."
6) Fill in all of the necessary Participant Information (you still have to do this even if you are just creating a fundraising page and not racing).
7) If you would like to create a fundraising team, select the bubble next to "Create a Team." You do not have to prepay for members. We also do not recommend making the team private because then you have to distribute the password to everyone.
8 ) The fundraising bubble will already be checked.
9) Agree to the waivers, sign your name at the bottom and select "Continue."
Congratulations! You are now officially a fundraiser for the Race to Empower!
---