Face Masks Needed!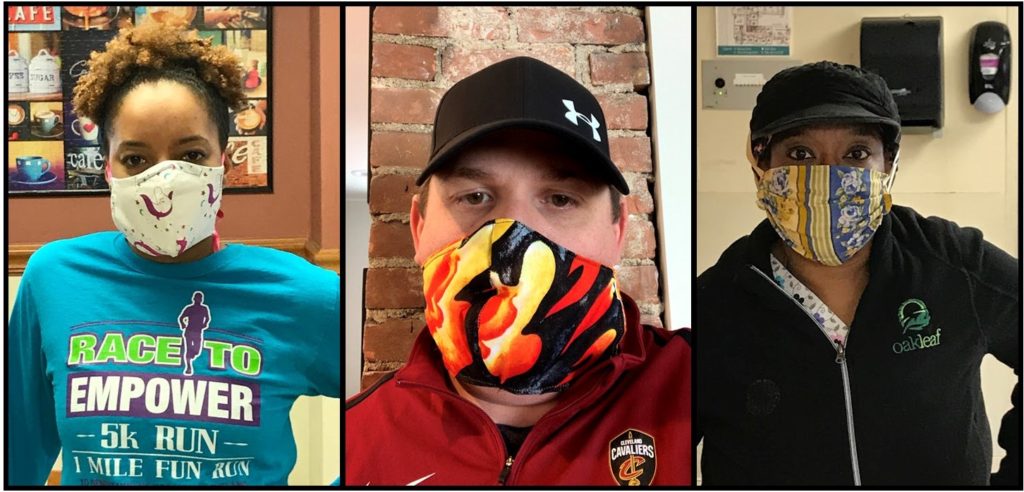 UCP needs face masks for our direct care providers and our clients!
Our dedicated Direct Service Professionals (DSPs) and nurses are working tirelessly to provide 24/7 essential care to individuals with disabilities who live at our two group homes in Northeast Ohio. Please help us keep our valued staff members – and the people we provide crucial services and support to – safe and healthy by donating face masks.
We are asking our generous community to donate commercial face masks or fabric face masks (either hand-made or store-bought). As you know, face masks are vital in preventing the spread of COVID-19.
If you make the masks, please use the pattern that is compliant with requirements from the Centers for Disease Control and Prevention, which can be found here.
Masks can be dropped off any time of day in a collection bin outside of UCP of Greater Cleveland's Wolstein Center (10011 Euclid Avenue, Cleveland, OH 44106).
Please complete this donation form and drop it off with your face masks so that we may acknowledge your kind donation!
Questions? Please contact Andrew Kruse at 216-302-8774.