In the Spotlight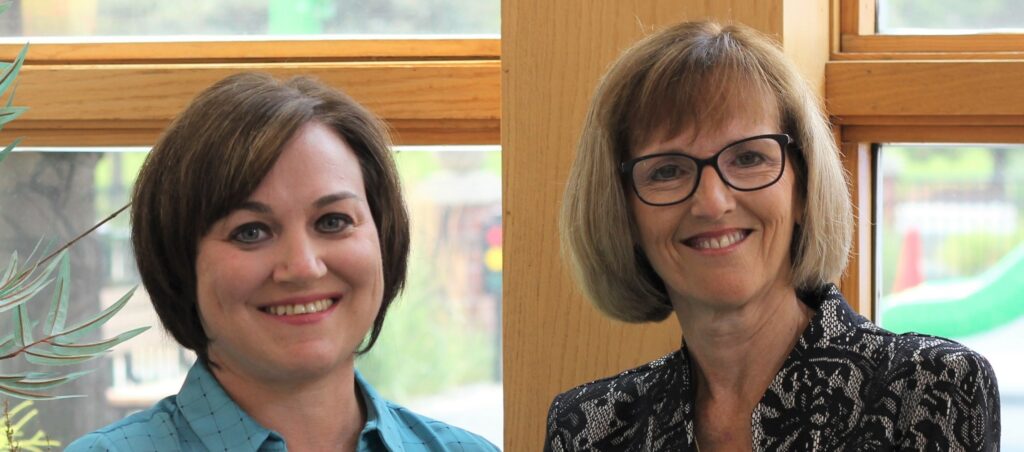 The coming months bring a bittersweet transition for UCP of Greater Cleveland as we say goodbye to Trish Otter, our President & CEO of the past 14 years, and congratulate our current Chief Operations Officer, Beth Lucas, who will lead us into the future as our new CEO effective January 1, 2022.
After more than 20 years of service, Trish plans to retire at the end of 2021. Trish has undoubtedly made a positive impact in the lives of the children and adults we serve by first bringing her human resources expertise to UCP in 2001 and then assuming the role of President & CEO in 2007. She has worked hard to build a culture of transparency, accountability to high standards, and mission-driven performance.
During Trish's tenure, her commitment and passion for the mission of UCP has been evident. She served on various local, state, and national boards and committees including the Board of Directors of the National UCP organization, the Ohio Provider Resource Association, and the Developmental Disabilities Provider Consortium while also serving on the steering committee of the Developmental Disabilities Practice Based Research Network.
Beth started with UCP in 2008 as Director of Development and then transitioned to Chief Operations Officer in 2014. Beth holds a Bachelor of Arts in Sociology from Baldwin Wallace University and a Master of Nonprofit Administration from John Carroll University. Her dedication and deep connection to UCP's mission along with her institutional knowledge – both programmatic and administrative – qualified her as the ideal candidate. The UCP Board of Directors are confident that Beth's strong blend of fundraising, marketing, program operations and administrative capabilities will guide her as she embarks on this next phase of leadership for the Agency.
Please join us in congratulating Trish on her end of year retirement when she looks forward to spending time with her husband, four children and six grandchildren. We also ask for your support of Beth on her upcoming role of UCP of Greater Cleveland's President & CEO!