February 10, 2012
by: Tammy Gibson Willet
Tri Kick-off Event is March 1st!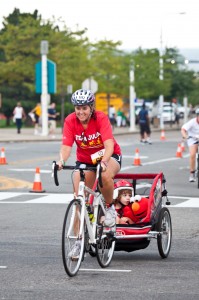 The Team UCP Kick-off Event is March 1, 2012 from 5:30-8:30 p.m. at the DoubleTree Cleveland South.  Several fantastic vendors are lined up to attend and assist you with training and race preparation, including the Cleveland TRI Club, OHIO Masters Swim Club, Second Sole, Bike Authority, Youth Challenge, Liquid Lifestyles, Ride + Workout, and Crossfit CLE.  Team UCP will also be debuting our new Triathlon video, featuring past team members—it's time to get Inspired to Tri! 
This is a FREE event, open to the public, and you are encouraged to invite team members and guests who may be interested in participating in any aspect of the team.  Reservations are required in order to accommodate planning for refreshments.  Please RSVP today by calling Ruth at 216-791-8363 x232 or by emailing TeamUCP@ucpcleveland.org.
_______________________________________________________________________________
If you haven't registered your team or yourself for the race, please do so now at:

If you have any questions regarding setting up your team or registering, please contact
 Ruth at 216-791-8363 x232 or teamucp@cleveland.org.
---