December 6, 2012
by: Renee Canfield
The Connection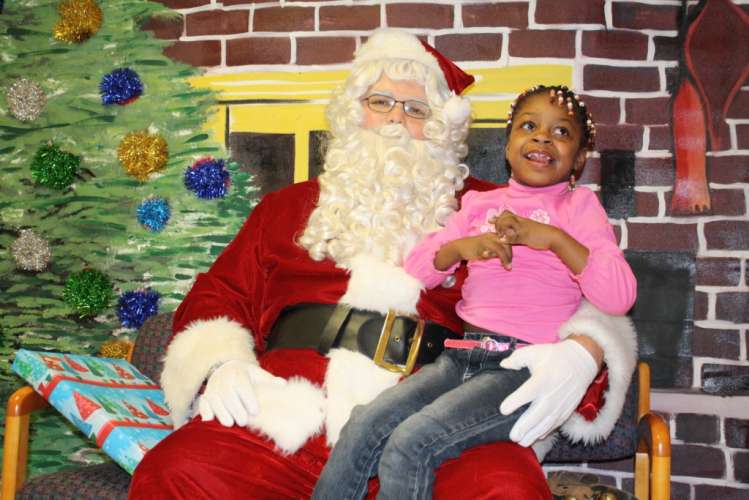 I really love the winter holiday season. I love the excitement of my children as we look at holiday lights around the neighborhood, as they put together their lists for Santa and decide which neighbor we will leave a special holiday surprise. I realize I only have a few years before I start getting questions about Santa, and I am hoping that I can stretch it out as long as possible. I do remember talking to my Mom about Santa. She talked about how Santa was really a spirit that lived in each one of us, a desire to give something special to those around us. That made perfect sense to me then, and as an adult it still does.
As adults, we often extend holiday giving to charity. For UCP of Greater Cleveland and those of us in the Development Department (there are only two of us right now!) the last few months of the year is a very important time. We are in the midst of our Annual Campaign, and depend on the philanthropic community to support agency programs. But the flurry of the end of year giving begs the question, "Why do we give?"
And while there might be a lot of social science arguments for giving, such as altruism or personal satisfaction, I contend that for many of us it is the connection to the people and organizations to which we donate. When you make a donation to UCP of Greater Cleveland, you are giving the gift of independence and community inclusion to people. Individuals who want and need the same things each of us do.
Tim, who because of both the Vocational Services program which provides him a job and the Residential Services program which provides him with support for daily living, is able to live independently in the community.
Scharene, who because of the Community Employment program, is able to work in the community earning a paycheck and making new friends.
And Logan, whose parents were told he would never walk or communicate like other children, is this year walking, talking and going to school.
I am connected to these people. Not only because of the work that I do, but because they are individuals and families just like me and my children. I strive for greater independence, to be more productive, to have a better connection to my community.
Do you have a heart-felt connection to UCP of Greater Cleveland and the people we serve? If so, I encourage you to contribute to our Annual Fund this year as part of your holiday giving. If you don't have a direct connection, then I would ask that you get to know us. From the Board to the employees to (especially!) the clients and their families, we are ordinary people doing significant work. Become a part of the UCP of Greater Cleveland family through volunteering and financially supporting the agency.
It just might bring alive the spirit of Santa Clause in you, too.
---