January 9, 2013
by: Renee Canfield
Setting Goals in 2013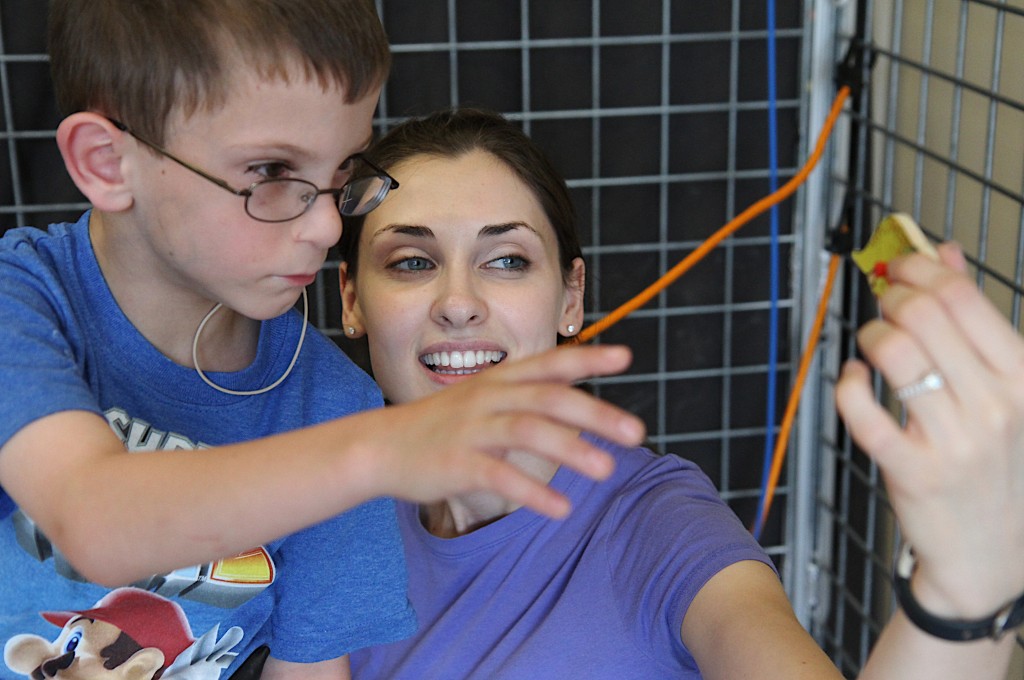 Every year as we celebrate the New Year on January 1st, millions of people around the world set New Year's Resolutions–lose weight, eat healthy, focus on self-care or contribute more to our retirement.  Some set resolutions just for fun or as a joke, others take them more seriously.  At UCP, we take goal setting seriously both for our clients and for ourselves.
Moving toward independence takes a lot of hard work and involves small steps that lead to a bigger reward.  Adults and children participating in UCP programs understand that setting goals for themselves and then working toward those goals is an essential part of gaining personal independence.  Writing down those goals, whether in a formal way, such as in an individual service plan (ISP), or informally written down and posted on the fridge is a great way to hold yourself and those supporting you accountable.
This year clients will be working toward a variety of different goals, some big and some small, but all important.  Julie* will be working with her therapists to hold her head up by herself.  David is working on sitting down and getting up from a seated position by himself.  Gerard wants to be able to carry his own laundry to the laundry room.  Over in Adult Services, Jeff is working toward moving from in-house organizational employment to a supported job in the community and Mary would like to attend at least two community events each month and needs to learn how to coordinate her own transportation.  Every client has their own goals, each one important and crucial to their individual quality of life.
The agency also sets goals every year for each of our programs.  We will be working on refining our program goals over the next month and planning strategies to meet those goals.  But you can rest assured that every agency goal is set with the client in mind – we will examine what services are truly needed by those we serve, and how we can best provide those services in a way that empowers individuals to become more independent, productive and integrated in the community.
If you haven't set any goals for yourself and your family this year, start thinking about it.  It is never too late to start moving toward greater independence and productivity!
*Client names have been changed for privacy reasons.
---