March 26, 2013
by: Renee Canfield
Charlie's Story of Independence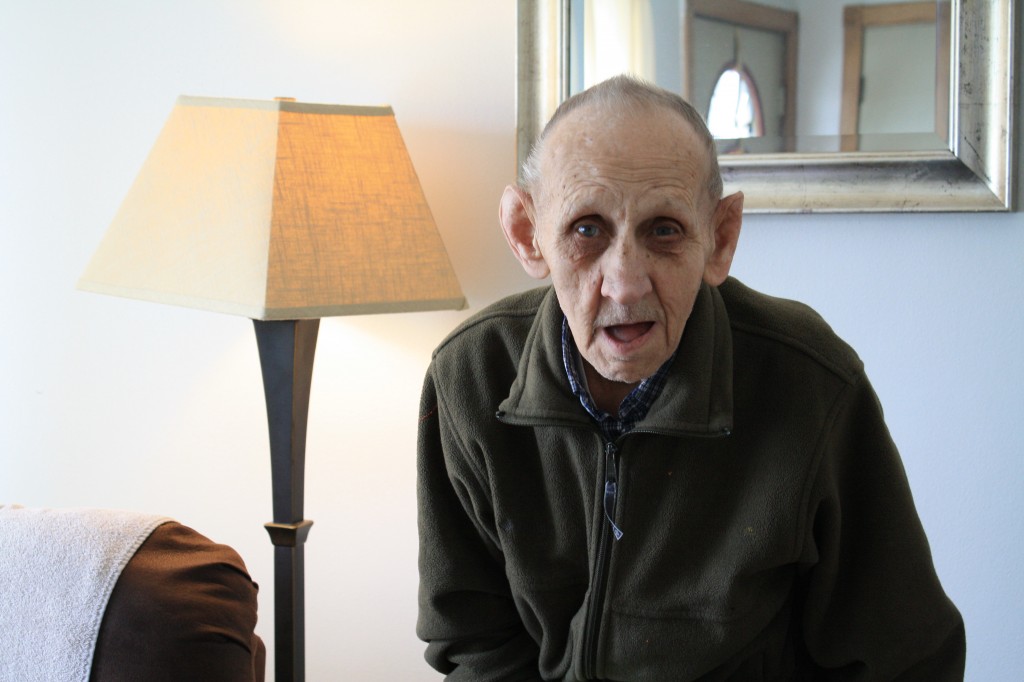 Charles, fondly called, Charlie, has a gentle smile.  He will quickly draw you in to conversation about his job, family and his wall of pictures in his room.  It holds memories of co-workers, roommates and family members, all very dear to Charlie.
Charlie is a very active, energetic and an entertaining 85 years young.  He moved into a bungalow in Garfield Heights managed by UCP Residential Services well over a year ago, making a smooth transition from living alone to living with two roommates.
Charlie's days are very busy.  He loves going to his "job," a senior day program four days per week.  He likes staying busy and, "not just sitting around all day!"    He is an enthusiastic participant in a variety of activities including movies, bowling, dining out, walking and dancing.  He also loves to come home each day and tell the staff about his adventures and friends he talked to during the day.
Charlie also doesn't come home after work and just sit on the couch watching TV.  Oh No!  He is very busy at home too!  He packs his lunch and brings in the mail every day.  The garbage is his responsibility too.  He makes his own coffee and always has a cup available. Charlie takes his jobs seriously and can always be counted on to do them independently.  He makes a great roommate.
When Charlie does have time to relax, he can often be found on the screened-in porch enjoying his pipe and swinging in the glider, especially on warm days.  Another favorite activity is collecting stuffed animals. He has a large assortment of stuffed animals that dance and sing.  He is always happy to give the new staff and visitors a show with his animals.  He enjoys spending time with his roommates, watching TV, playing games, shopping and going on outings. He also looks forward to attending the UCP Annual Residential Services Picnic during the summer and the Snowflake Ball during the winter holidays where he enjoys dancing the night away!
In addition, Charlie is very active with his guardian, Mary Jo, her family and friends.  He attends church with them and enjoys dinners, holidays and over-night visits with them. They all look forward to these visits.
Every day is a great day for Charlie!  His personality is infectious. Charlie is such a pleasure to be around, that one can't help to be drawn in to spending time and conversing with him.  He has come a long way during his lifetime, and is happy where he has ended up, an adult living indepenedently in the community with dignity and respect.
---