April 3, 2013
by: Client Contributor
Tyrone's Independence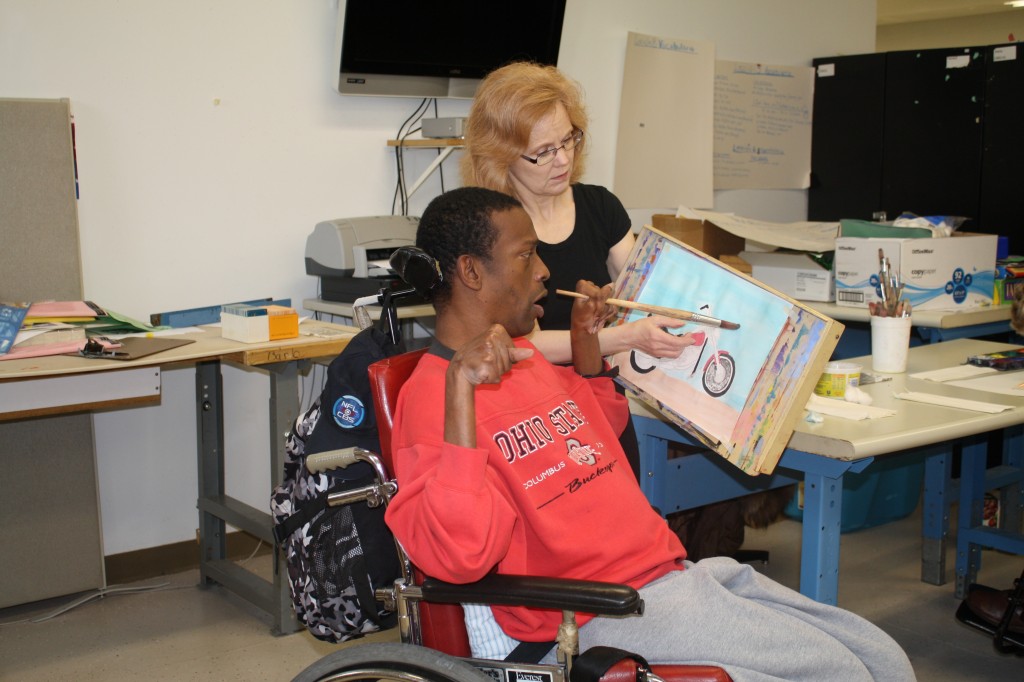 Another great client perspective, this week from Tyrone, who is an employee of the Organizational Workshop!  Tyrone wrote a piece inspired by Independence and what it means to him.
To me, the term "independence" means being my own guardian.  I try to do as much for myself as I can. This includes starting my own painting business called Tyrone's Art and Design.  I started about a year ago and it has been a great success!  I have also been residing in an independent living house since August 1999.  This living arrangement has given me numerous opportunities such as cooking with some assistance and traveling to see loved ones.  This is possible because a van is provided for all residents in the house to use.  Sometimes we even go to sporting events for the Cavaliers, Browns and Indians!
A milestone in my life that I am particularly proud of is my high school graduation on June 2nd, 1997.  I think it shows my hard work, determination and drive.  The work ethics I acquired throughout high school have helped me establish my independence in the workplace.  While I was in high school I worked at Kent State University Field House, Wal-mart and White Hall at Kent State University.  This work experience was very rewarding and led to my current job here at UCP.
A long term goal of mine is to finish a book that I am currently working on called My Life's Story.  UCP (staff) have helped me to fine-tune this goal as well as many others. Another constant goal of mine is to remain independent for as long as I can.  My hope is to inspire others through my story of independence!
Tyrone Peacock
UCP Organizational Workshop Employee
---