June 15, 2017
by: Christine Mencini
Josh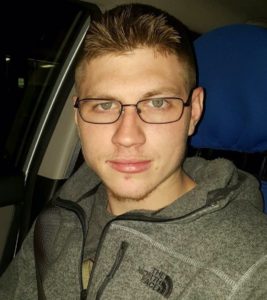 Project SEARCH is a one year school-to-work transition program for students with disabilities during their final year of high school. The program takes place in a business setting where student interns attend class and work in multiple unpaid internships throughout the host business.
Josh first heard about Project SEARCH during his senior year of high school and decided to pursue the opportunity. He participated in Project SEARCH at University Hospital Parma Medical Center, where he completed internships in the kitchen, cafeteria and housekeeping departments.
After graduation, Josh was ready to put the skills he developed in Project SEARCH to the test. He worked with an OakLeaf Partners Job Placement Specialist to obtain a job at Burger King, where he was able to successfully operate the fryers and was responsible for routine cleaning of the restaurant. Josh worked at Burger King for four years, strengthening his employment skills.
Josh's mom, Cindy, works at Wyman-Gordon, which is a manufacturing company that forges metal parts for airplanes. When Josh was ready to move forward with a new opportunity, Cindy and her boss helped him acquire a job at the factory.  Josh loves how he is able to do several different jobs while working at the factory and he is learning new skills every day. He is in charge of keeping the plant clean, grinding parts, packaging in the shipping department and from time to time, Josh gets transferred to assist in the stamping/coining department.
"Josh is doing wonderful!," said Cindy. "He is so happy working here (at Wyman-Gordon). He is doing general laborer work and is officially in the union. He works 40+ hours a week and gets to work the hours I do, so we ride in together every day. He also kind of moved out on his own. He moved five doors down from me to my mother-in-law's house where he & my stepdaughter pitch in to help her pay the bills and at the same time has his own sense of independence."
OakLeaf Partners and Project SEARCH are proud to have been a part of Josh's journey to finding a career that he loves. 
---