July 6, 2017
by: Emily Hastings
Volunteer with Team UCP at the Cleveland Triathlon on Sunday, July 23!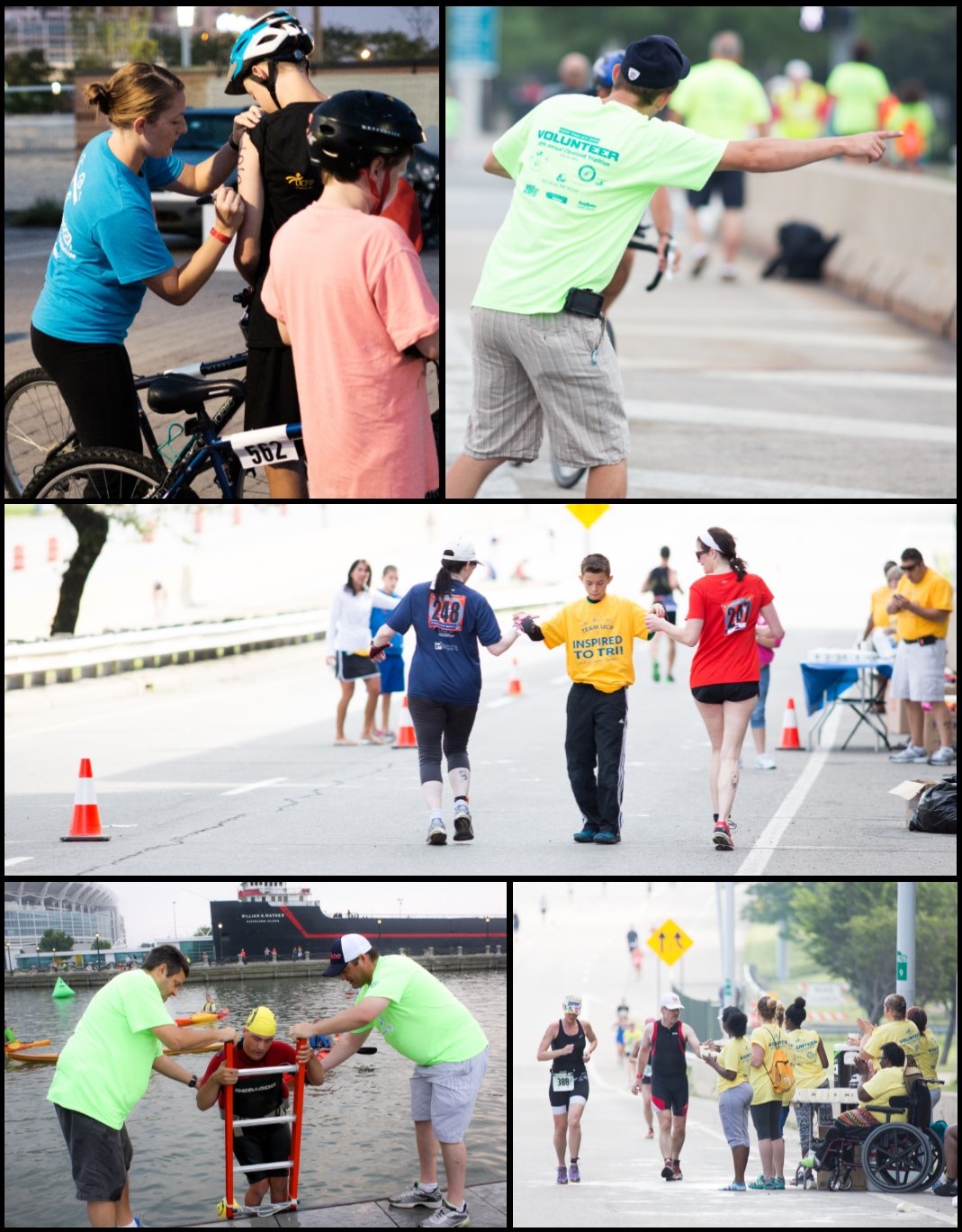 As you may have heard, our 10th and FINAL year of Team UCP at the Cleveland Triathlon is coming up on Sunday, July 23rd. We still need about 60 volunteers for Race Day, so please consider volunteering and helping Team UCP with this great event.  If you haven't done it in the past – it is an inspiring experience that you will not soon forget.
Watching families participate in the Cleveland Triathlon is one of the most inspirational moments to witness. Disabilities touch so many people, either through their own personal experience or that of a loved one. Be inspired! Be a part of Team UCP's success by participating as a volunteer!
An event of this scale takes a huge amount of manpower, and we cannot do it without your help. Volunteers are needed to help on Sunday, July 23rd from 6:00am-11:30am for the following stations:
Directional Volunteers – Point race participants in the right direction! Must be comfortable giving directions and be familiar with the Race Route.
Youth Course Volunteers – Assist and point our youngest athletes in the right direction. (This volunteer opportunity begins a little later. Volunteers would arrive by 7:30am.)
Fluid Station – Help fill cups with water and distribute to participants. Clean up during and after race participants pass your area.
Other – Often times, volunteer opportunities arise the day of the race that are not described above.
To volunteer, contact Emily Hastings at ehastings@ucpcleveland.org or 216-453-4944.
UCP will hold a drop-in volunteer training/ shirt pickup on Thursday, July 20th from 4:00pm – 6:30pm at UCP's Headquarters (10011 Euclid Avenue, Cleveland, 44106). Additional information will be sent out to all confirmed volunteers closer to the training date.
**Volunteers under the age of 16 must accompanied by an adult.**
---