August 11, 2017
by: Emily Hastings
Nia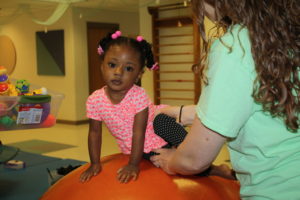 Nia's mom, Crystal, describes Nia as funny and always in a good mood. At age two and weighing 18 pounds, she can only be described as delightful. There was no indication when Nia was born that she might have a disability. But at four months, her pediatrician noticed that she wasn't gaining weight and wasn't meeting other developmental milestones for her age. At 20 months, Nia still wasn't crawling, walking or using many words, and she also appeared to have vision problems. She was diagnosed with multiple developmental delays, low muscle tone and ocular motor apraxia (the absence of control of voluntary purposeful eye movement). Her pediatrician referred Nia to LeafBridge at UCP of Greater Cleveland for physical, occupational and speech-language therapy.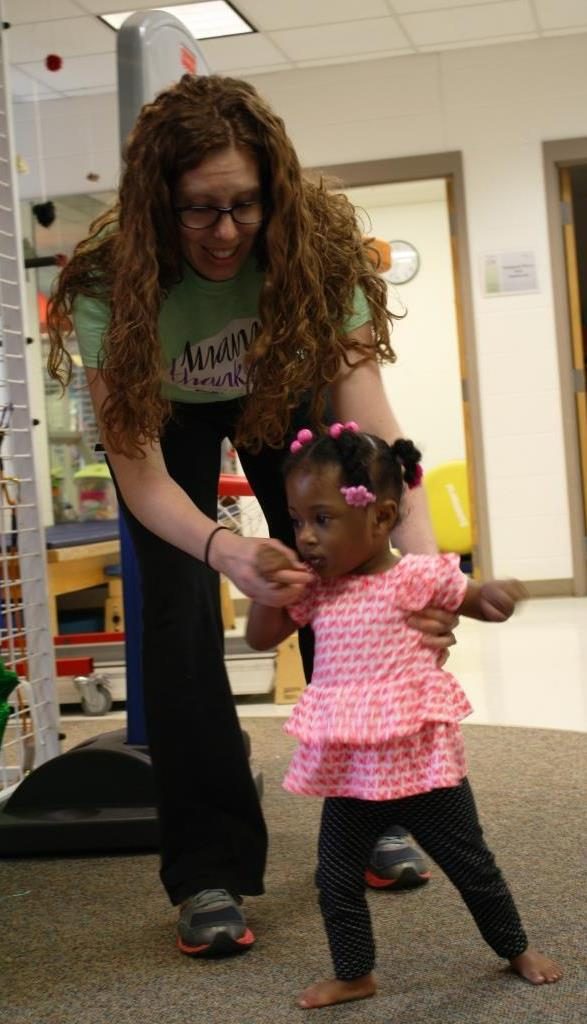 Since then, Nia has been working on play skills and core strength, building her muscle tone to learn how to support her body movement. Shortly after Nia started, her therapists noticed that she struggled with processing sensory input, especially in her hands and feet. She wasn't comfortable using her hands or holding items for extended periods of time. They have worked with her on exercises that help her to become stronger, to be more body aware, and to use her hands and feet for protective reactions, such as touching the ground with her hand to steady herself while sitting. Within two months of therapy, Nia was crawling all over the therapy room and at home! Fast forward to today and Nia is pushing a cart and taking steps with assistance.
Mom has taught Nia how to communicate using sign-language. During speech-language therapy, Nia is also learning to form words and make sounds. She babbles freely and lets everyone around her know how she is feeling. Her mom is very glad Nia was referred to LeafBridge, and appreciates all the support both Nia and she receive through the agency. LeafBridge case managers have supported Crystal in connecting to community resources that will help her and Nia's dad provide for Nia, as well as how to navigate the complex world of funding sources for children with disabilities.
The importance of early intervention for LeafBridge's youngest clients cannot be overstated. The therapy Nia has received at LeafBridge has changed her life trajectory for the better. It is clear that Nia has limitless potential for future stability and success.
---