October 19, 2017
by: Christine Mencini
Raekwon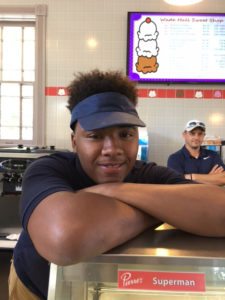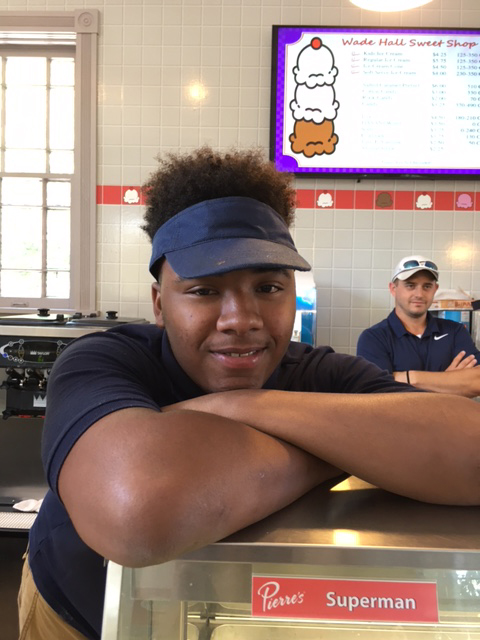 Raekwon is a 17-year-old high school senior. Without any plans for this past summer, he decided he wanted to learn more about the working world by participating in the OakLeaf Partners Summer Youth Work Experience Program (SYWE). "This program gave me the motivation to get out and be productive during the summer. Without it, I would not have done anything."
During the months of June, July and August, transition-age high school students with disabilities work with OakLeaf Partners staff to learn various vocational skills and appropriate work behaviors. Through this program, students with a variety of disabilities are exposed to different work settings and are able to begin exploring career options. With opportunities ranging from data entry, food service, maintenance and customer service, the students gain experience in a variety of work settings depending on the business they choose to partner with. The program is employment-focused with some classroom instruction based on the "Skills to Pay the Bills" curriculum, developed by the Department of Labor, Office of Disability Employment Policy.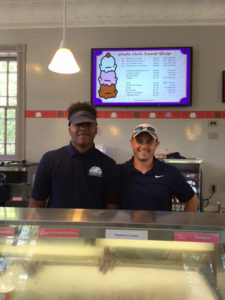 Shawn Riley, a manager at Aramark, the food service provider for the Cleveland Metroparks Zoo, was impressed by Raekwon's positive attitude. Raekwon was officially offered a job by Aramark after his SYWE internship came to an end in early August. Raekwon now works on weekends at different food service areas around the zoo. He enjoys making guests happy and he said food is the way to do that for most people!  The changes in himself that he noted from the start of his program to today include being able to communicate more effectively with guests and realizing the importance of being on time to work, in addition to developing new job skills including cooking, cleaning and customer service. Currently, Raekwon is stationed at the Wilderness Grill which is close to the new Rosebrough Tiger Passage.
Being on time is something that may be easier for Raekwon than for some people because his commute to work is relatively unique; Raekwon walks to work and it only takes him about 10 minutes to get to the zoo. He loves the convenience factor of living close to work and not having to rely on others to provide him a ride.
Raekwon is happy with his decision to complete the SYWE because it gave him something to look forward to and a goal to complete during the summer. Raekwon can see himself working at the zoo for a long time and is looking forward to his future career opportunities.
---