December 22, 2017
by: Emily Hastings
Olivia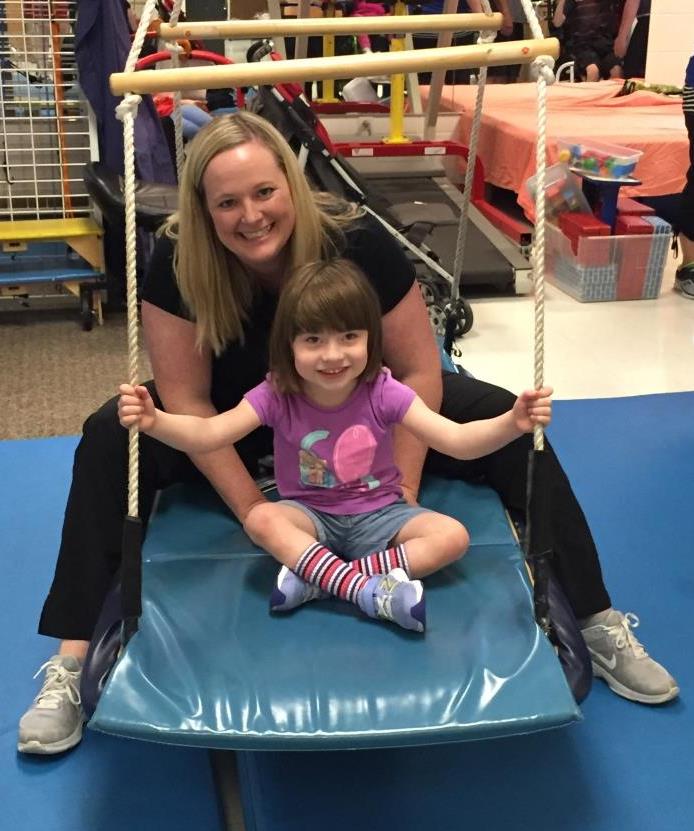 Olivia is a beautiful four-and-a-half-year-old who has been receiving physical, occupational, and speech-language therapy services in LeafBridge since August of 2016. Olivia is sweet, polite and has developed many new skills over the past year.
Olivia started her journey with LeafBridge therapy services after having selective dorsal rhizotomy (SDR) surgery in June 2016, which cut several sensory nerve rootlets located at her spinal cord that affect the muscles of her legs, allowing them to relax and not be so tight. Previously, Olivia had been receiving therapy elsewhere, but after researching SDR surgery, her parents knew Olivia would need intensive post-operative therapy that their current facility could not provide. After some searching, they were referred to UCP's LeafBridge Services and they haven't looked back!
When Olivia first started at LeafBridge, she was anxious, shy, and hesitant to engage with the therapists. But after just a few sessions, she began to warm up. Now over a year later, her confidence level has grown tremendously. Olivia is eager to start therapy and loves to participate in games and movement activities, especially yoga and dancing. She even helps the therapists put on her TheraSuit, which she happily refers to as her "super suit," because it makes her more aware of her body and strengthens her muscles while doing everyday activities such as walking and climbing stairs.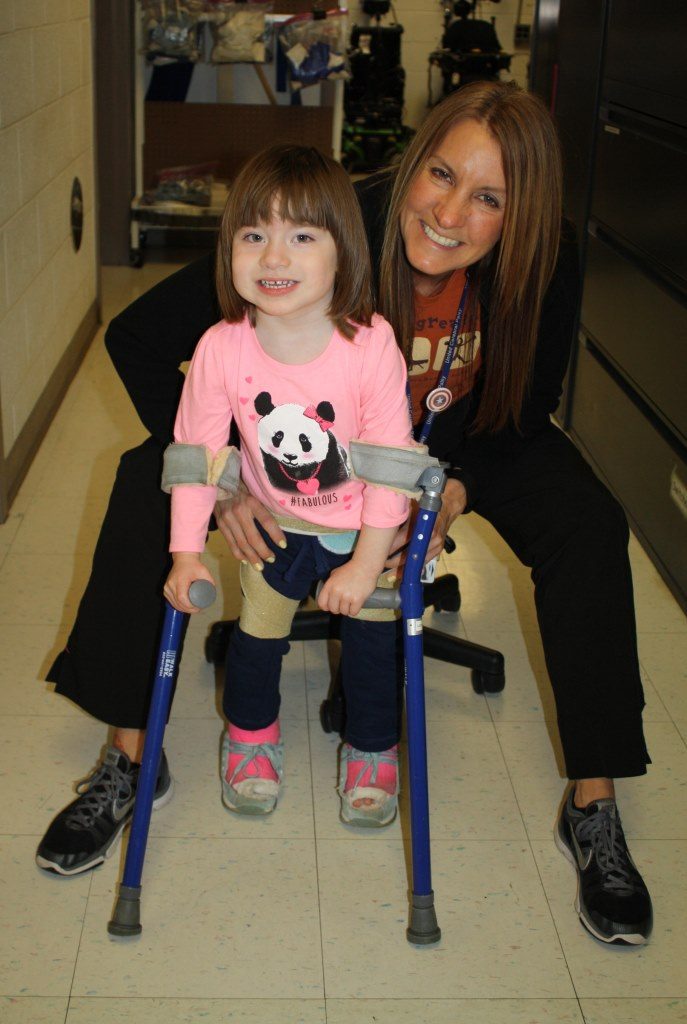 After her SDR surgery, Olivia used a walker to get around. But because her balance improved so much post-surgery, she soon outgrew the walker and has since progressed to walking with two canes, which her parents had specially painted in her favorite color, purple. She can even walk short distances without the use of any device (click here to see)! Olivia recently underwent another surgery to lengthen the muscles in her calves. She returned to therapy shortly after with her same chipper and hardworking attitude. She continues to make improvements in her pattern of walking.
Olivia has started a pre-school program with her twin sister, Julia, this past year and she frequently talks about her passion for learning and reading. The gap between her and Julia's abilities has closed significantly, allowing them to play and interact like typical siblings. Previously, Olivia could not sit up cross-legged and needed to lean on something to support herself, making it difficult to play games. She can now sit "criss-cross applesauce" without leaning on anything!
Olivia is currently learning to trace and draw shapes as well as write the alphabet as she prepares for kindergarten. Olivia is an absolute joy to work with and the staff of LeafBridge therapy services are eager to see what her future holds.
---