March 15, 2018
by: Emily Hastings
Hillary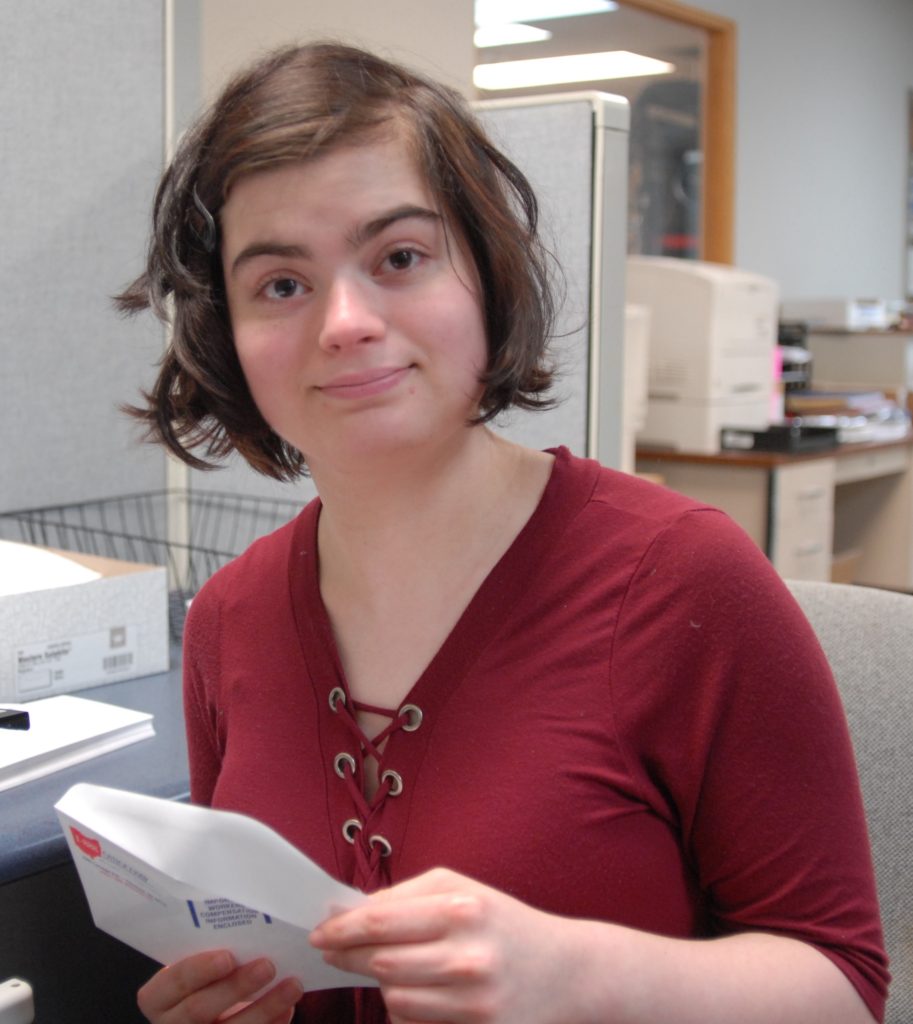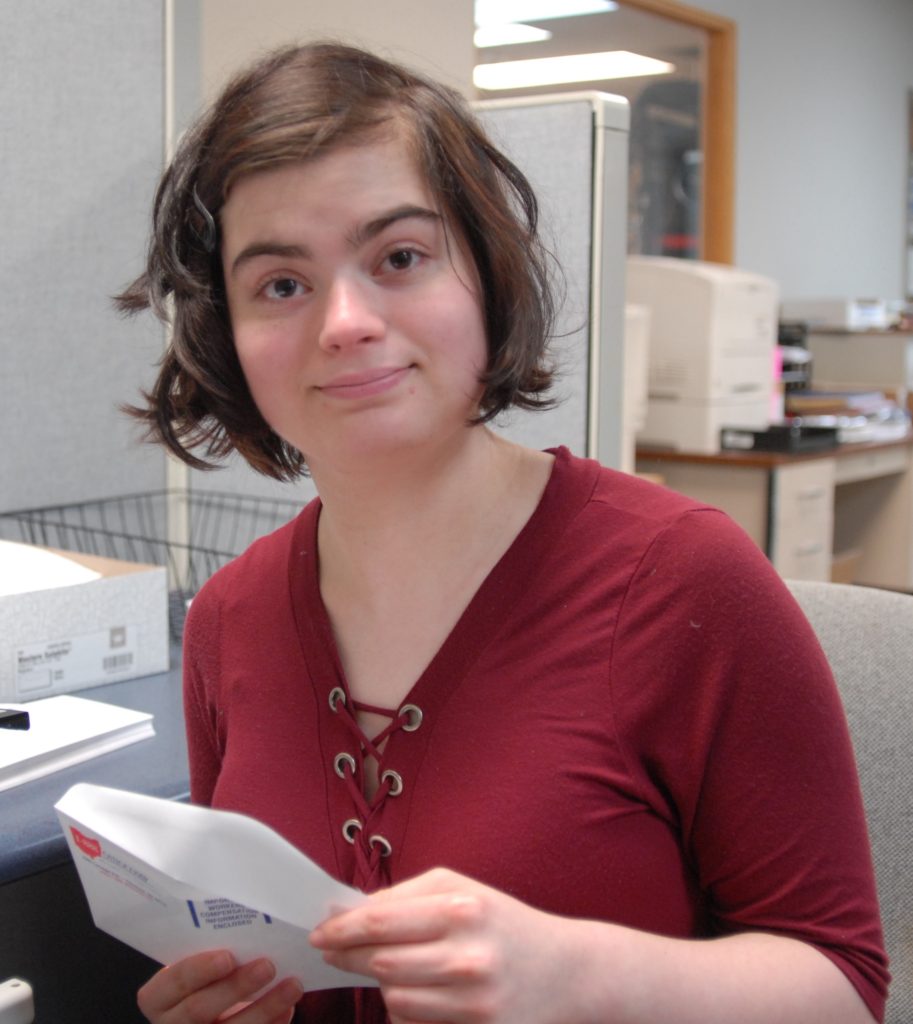 Hillary began working with OakLeaf Partners Job Placement Services in January 2017 and ten months later she was hired by 1-888-OHIOCOMP as an Administrative Assistant. She works three days a week and volunteers the other two days at Rocky River municipal courts doing administrative work. "Shortly after meeting Hillary, we knew we wanted to hire her," said Elizabeth Leskiw, Human Resources Manager.
Hillary is responsible for sending out the 1-888-OHIOCOMP daily mailer, which includes marketing materials targeted to new employers who recently opened a Bureau of Workers' Compensation policy. Hillary usually completes about 100 mailings per shift.
As of now, this is Hillary's only responsibility, but Elizabeth notes that they would like to eventually give Hillary a few more tasks. "We just received a mail machine which has helped Hillary increase her productivity, so we are hoping she will eventually be able to take on a bigger role," said Elizabeth.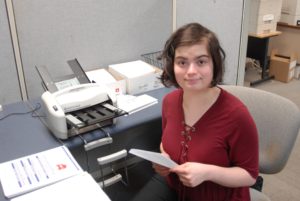 1-888-OHIOCOMP is familiar with hiring individuals with disabilities and recognizes the value and diversity they bring to the work force. Elizabeth also noted that a few of her coworkers have children with disabilities and Hillary is an excellent role model.
Before starting at 1-888-OHIOCOMP, Hillary was in a job program for two and a half years where she learned how to do stock work, cleaning, cashiering and customer service. After completing the program and trialing many jobs, she learned that she preferred administrative work and is excited to now work in an office environment.
Hillary enjoyed the job search process working alongside OakLeaf Partners Job Placement Specialist Greg Zaryk, noting that he was helpful and always listened to her concerns. "I remember often telling him, 'Greg, I have no job. What am I going to do all day? What if I never get an office job?' And he would say, 'I just know everything will work out. Don't worry.' And it did!"
In addition to providing Hillary with a sense of accomplishment and independence, this job has taught Hillary to never give up on her dreams. "Don't think something will never happen, because it just might!" Hillary said with a smile.
---