June 5, 2018
by: Guest Contributor
Camp LeafBridge 2018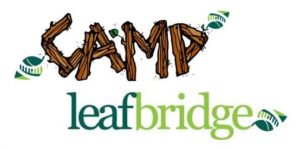 This year, UCP of Greater Cleveland's Camp LeafBridge, a purposeful activity based summer camp for children and young adults diagnosed with physical and cognitive abilities that addresses extended school year (ESY) goals, is set to include additional camp activities that stimulate the gross motor skills and fine motor skills of its campers. The camp will be divided into two sessions this summer, one for children ages 4-11 (June 11, 2018 – July 16, 2018) and one for children 12 years and older (July 16, 2018 – August 10, 2018). Camp activities will include adaptive swimming, yoga, sports, arts & crafts, playing on an adaptive playground and mini community field trips.
The program will take a multi-disciplinary approach, promoting active participation and engagement using tools and individualized strategies. The Camp LeafBridge staff are well versed in the Individual Education Plan (IEP) process and the regulations set forth in the Individuals with Disabilities Education Act (IDEA); all services and evaluations provided through the program are through licensed occupational and physical therapists and speech-language pathologists who are supported by licensed social workers, therapy aides and volunteers.
In addition, staff will be working closely with each camper to support their Individual Education Plan (IEP) goal as an individual and in a group setting in order to encourage improved function with increasing independence within their environment.  Some of the Extended School Year (ESY) goals indicated in the IEP include activity-based social skills, transition skills, communication skills and enrichment activities which will be met by the campers in Camp LeafBridge's activities program.
The camp will benefit students with multiple complex disabilities who may experience significant loss of skills due to breaks in school, students with special needs who have missed a significant number of school days due to uncontrollable circumstances and students who have emerging skills that need continued service throughout the summer months to continue with reasonable progress. At the end of the summer camp, a home program and progress report will be available to the family as well as the school district.
The Camp LeafBridge staff is looking forward to new and returning campers this year. For more information on Camp LeafBridge, contact Intesar Taye, director of LeafBridge Services, at (216) 791-8363 ext. 1247 or itaye@ucpcleveland.org.
---