November 26, 2018
by: Emily Hastings
What is #GivingTuesday?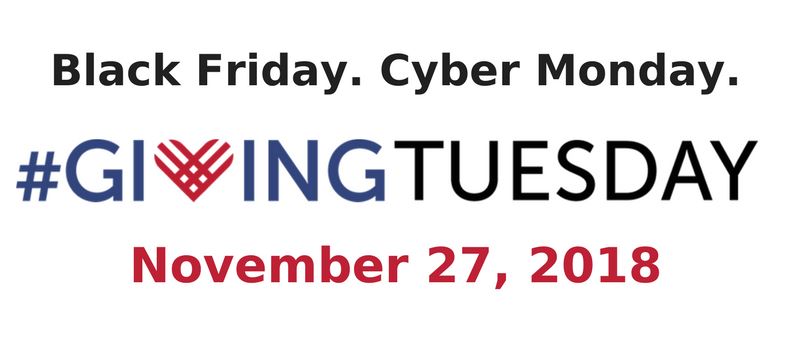 We have a day for giving thanks. We have two days for getting deals – Black Friday and Cyber Monday. On #GivingTuesday, we have a day for giving back. #GivingTuesday is the beginning of the giving season: a reminder of "the reason for the season."
Occurring this year on November 27, #GivingTuesday is held annually on the Tuesday after Thanksgiving to encourage philanthropy and to celebrate generosity worldwide. I invite you to make a gift to UCP of Greater Cleveland on this day. With your support, we will raise funds to help empower children and adults with disabilities to advance their independence and inclusion in the community. Amazing things happen every day at UCP of Greater Cleveland. We help children take their first steps and adults find meaningful employment.
There are two ways you can give to UCP of Greater Cleveland this #GivingTuesday:
1. Make a monetary donation at https://www.ucpcleveland.org/donate/givingtuesday/.
2. Donate an item of need from our Virtual Giving Tree on Amazon.com! Go to http://a.co/971MggI and select an item(s). Click "Add to Cart" and select the UCP of Greater Cleveland address during checkout so that it automatically ships to us. It's that simple! Examples of needed items include games to practice fine motor skills during occupational therapy, specialty cups to practice drinking during speech-language therapy, sensory stress balls and an aromatherapy diffuser for our sensory areas in the adult classrooms.
Once you have made your donation, be sure to take an #unselfie (a selfless selfie) to show how and why you are giving. Post your #unselfie on Facebook, Twitter or Instagram and remember to tag us @ucpcleveland and use the hashtags #GivingTuesday and #UCPCLE.
With your support, we can raise the critical funds needed to serve individuals with disabilities in the Northeast Ohio community.
For more details about the #GivingTuesday movement, visit the #GivingTuesday website (www.givingtuesday.org).
---