December 4, 2018
by: Emily Hastings
New Development Director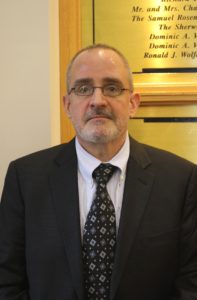 UCP of Greater Cleveland has a new Director of Development!  Dr. David Welshhans holds a PhD in English from the University of Wisconsin-Madison, as well as degrees in English and Philosophy from John Carroll University.  David has worked in non-profit development for 16 years, most recently at the Cleveland Institute of Music and The Cleveland Orchestra. 
David says that he is both "excited and honored" to be leading UCP's development efforts: "Since joining the agency in October, I have witnessed some of the life-transforming services that we provide children and adults with disabilities.  I'm eager to advance our mission as we build revenue for the organization's many unique programs and expand its presence in the community."
David can be reached at 216.453.4969 or by email at dwelshhans@ucpcleveland.org.  He looks forward to meeting all in the community who so generously support UCP of Greater Cleveland.
---