October 15, 2019
by: Emily Hastings
"The R-Word" Film Screening – October 17
Join ReelAbilities Film Festival: Cleveland for the last film event of the year. Youth Challenge will be featuring a film touching on advocacy, language and disability. "The R-Word" takes a purposeful look into the long-reaching history and lasting implications of the word retard(ed) and current attitudes and perceptions about people with intellectual and developmental disabilities. "The R-Word" is an unflinching, heartwarming, humorous, and hopeful journey through our shared human experience. After the film, meet with Good Life Ambassadors and learn how to interact with and include people with disabilities.
Trailer: https://www.youtube.com/watch?v=S1D3RUuHAdI
No prior registration for this event and parking is FREE. Screening location is wheelchair accessible and welcomes service animals. All films and discussions have open captions. To request other accommodations contact cle.reelabilities@gmail.com.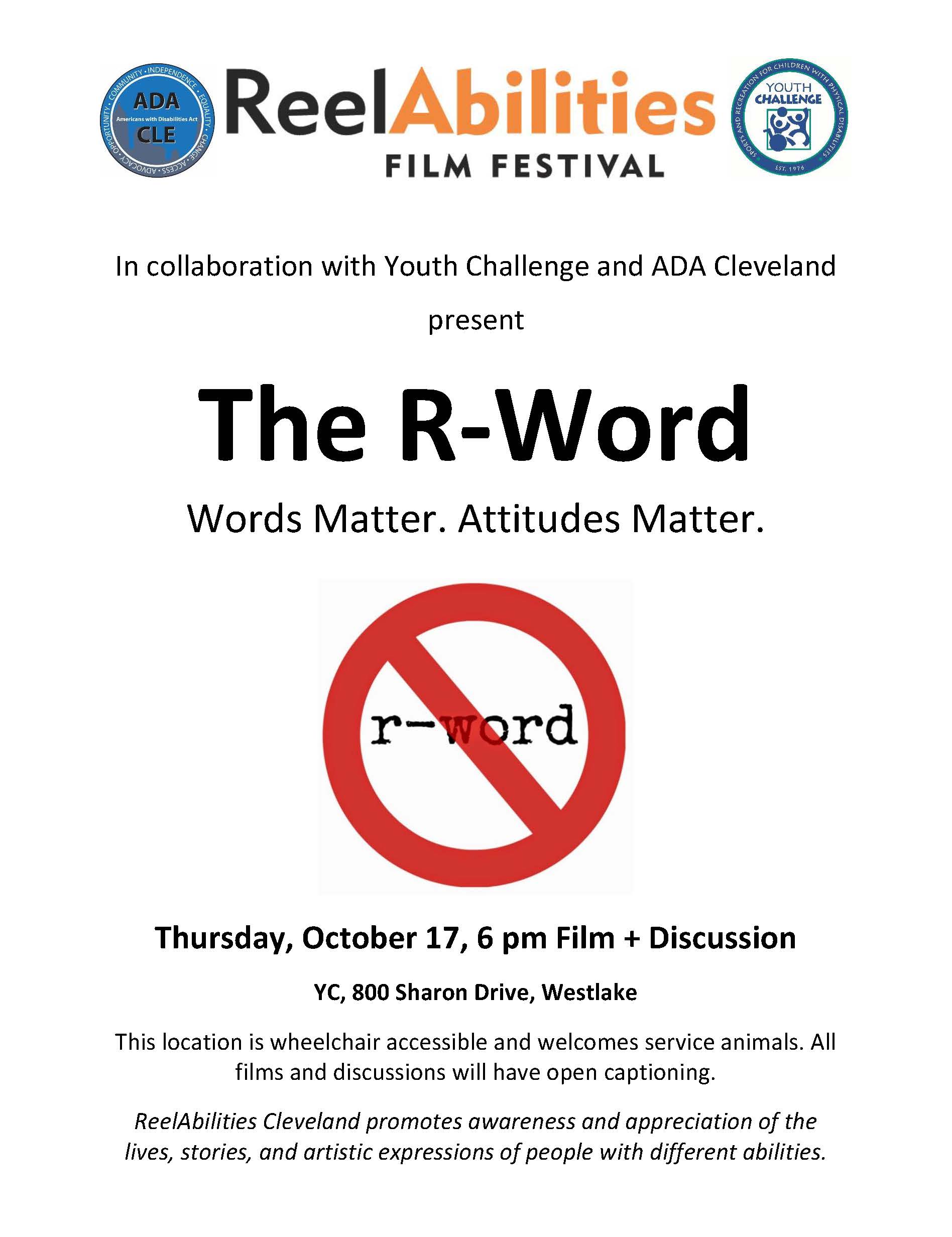 ---