September 8, 2020
by: Emily Hastings
Last Week to Purchase VIP Tickets for "70 Years of Magic"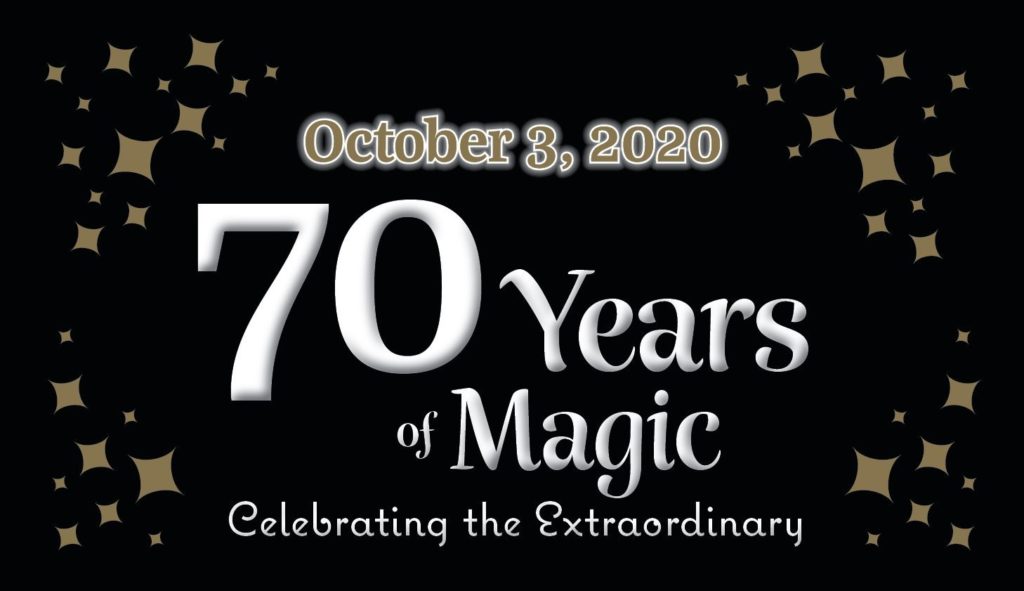 You're invited to join us on Saturday, October 3 for "70 Years of Magic," an interactive virtual event where you will hear stories of the "magic" that has transpired at UCP over the past 70 years in addition to watching exciting acts of illusion.
To get a glimpse of the event, click here.
There are two registration options: Free or a $100 VIP Ticket. Free registration grants access* to the show and online auction bidding. The $100 VIP Ticket includes these features as well as exclusive pre-show entertainment and a gift box** that contains wine, coffee, cookies and chocolate delivered to your home prior to the event. Only one VIP Ticket is required per household. Click here to register.
* Event program access details and directions will be provided before the event date.
** Gift boxes are only guaranteed for people who register by September 11, so act now! You must also be a Greater Cleveland resident to receive the gift because these are being delivered by our wonderful UCP staff, board members and volunteers!
For more information, please call Emily Hastings at 216-791-8363, ext. 1232 or email ehastings@ucpcleveland.org.
---