October 8, 2020
by: Emily Hastings
National Disability Employment Awareness Month 2020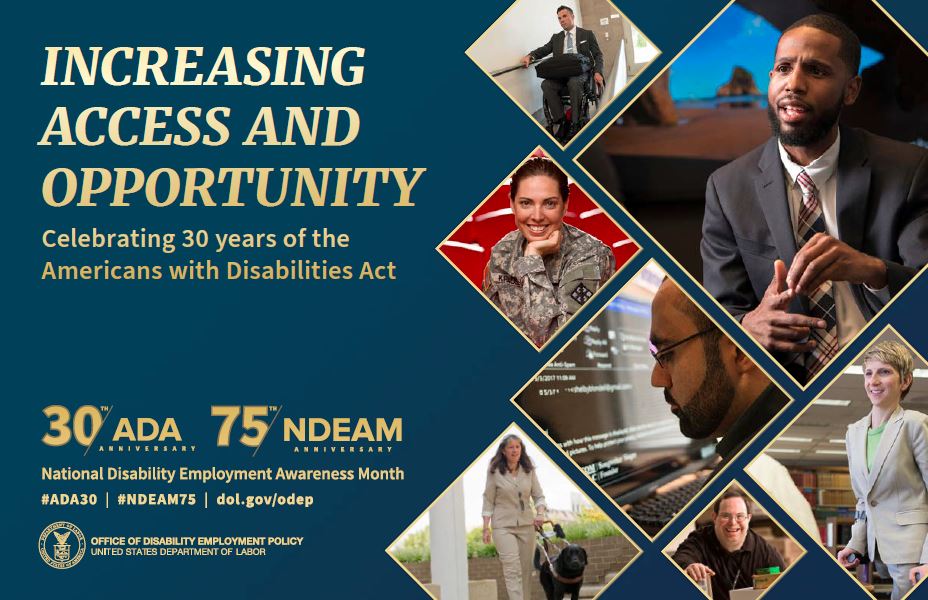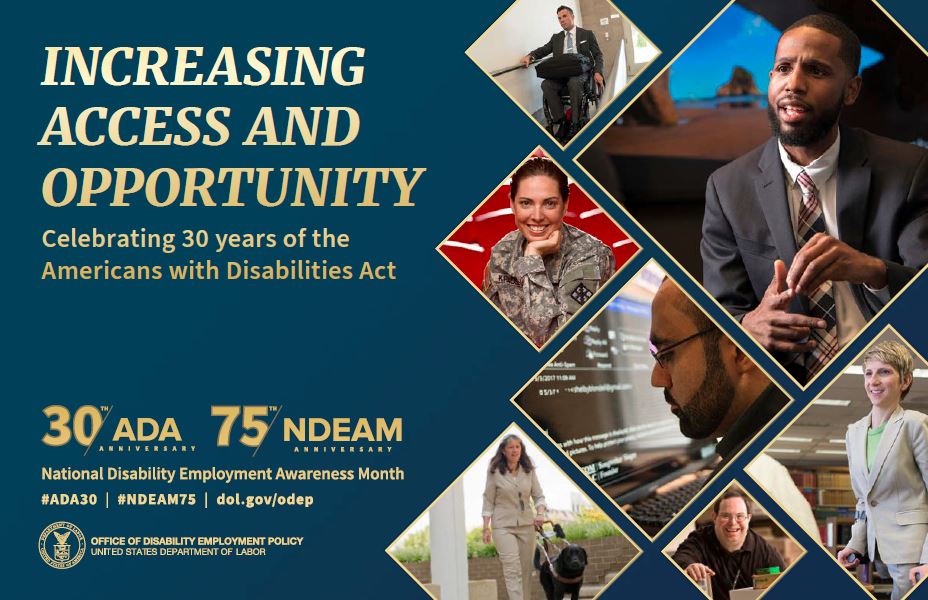 October is National Disability Employment Awareness Month (NDEAM), an annual awareness campaign that celebrates the contributions of workers with disabilities and educates the public about the value of a workforce inclusive of their contributions, skills and talents.
This year marks not only the 75th observance of NDEAM, but also the 30th anniversary of the Americans with Disabilities Act (ADA). Both milestones are being commemorated with the theme "Increasing Access and Opportunity."
"Ensuring that America's workplaces continue to include and accommodate people with disabilities will be an important part of our economic rebound," said U.S. Secretary of Labor Eugene Scalia. "Looking ahead, the Department will remain focused on the policies that led to a strong economy and record-low unemployment rates for persons with disabilities prior to the pandemic. A vigorous economic rebound and job growth will, alongside the Americans with Disabilities Act, increase access and opportunity for Americans with disabilities."
Employers and employees can learn more about how to participate in NDEAM and ways they can promote its messages – during October and throughout the year – by visiting www.dol.gov/ndeam.
To learn more about hiring individuals with disabilities, please contact our OakLeaf Partners Employment Manager, Kate Adkins-Dix at kadkins-dix@ucpcleveland.org or (216) 791-8363, ext. 1252.
---