November 10, 2020
by: Emily Hastings
Cleveland Gaming Classic – November 21 & 22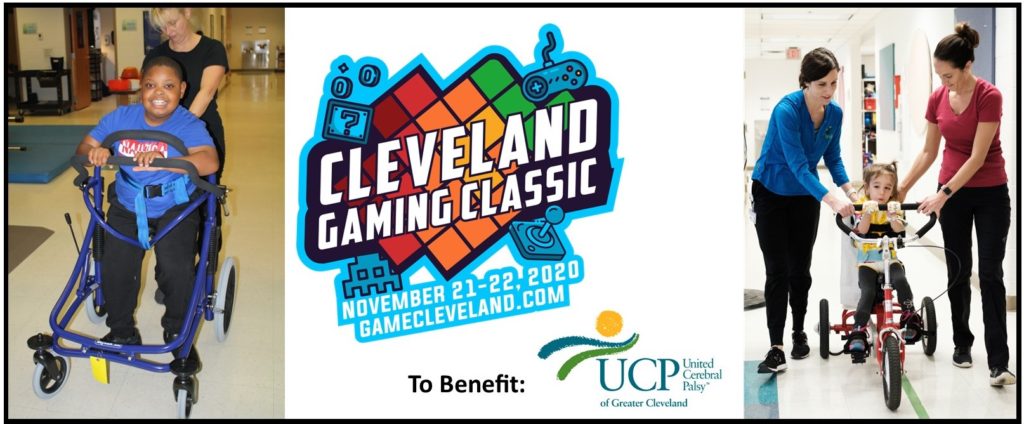 If you're a fan of video games and nostalgia, we've got the perfect event for you!
UCP of Greater Cleveland is proud to be the charity partner of the Cleveland Gaming Classic (CGC), running November 21 and 22, 2020. The CGC is an annual event dedicated to a "weekend of everything gaming." This year, due to COVID, the CGC is going entirely virtual with the goal to raise $10,000 for programming at UCP of Greater Cleveland!
The CGC has put together an exciting program filled with legendary guest appearances, contests, live streaming, video games, panels and more. Additionally, they've been able to secure over $2,000 in prizes they'll be giving away all weekend long, including the chance to win an arcade cabinet valued up to $399 and shipped directly to the winner. By donating as little as $10 you will be entered to win this awesome prize. Click here to make a donation.
To learn more about the Cleveland Gaming Classic, visit their website at www.gamecleveland.com or follow them on social media (links can be found in the top right corner of their website). Be sure to tune in that weekend to see a few familiar faces playing video games, singing the National Anthem and talking all things UCP! The show will be streamed live on CGC's YouTube, Facebook and Twitch pages.
Game on, Cleveland!
---