October 4, 2021
by: Emily Hastings
National Disability Employment Awareness Month 2021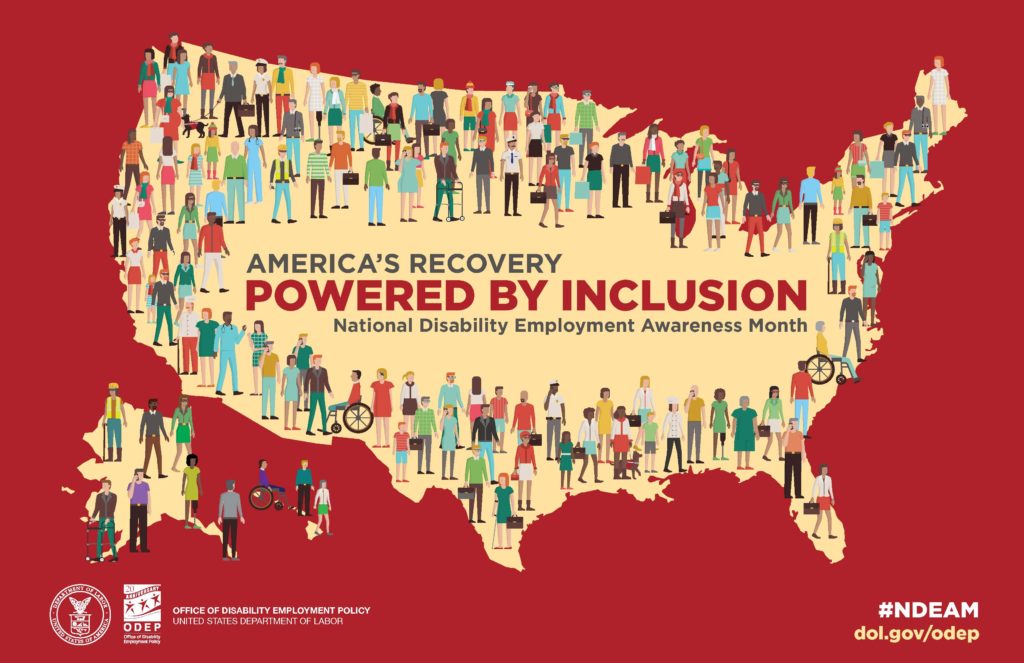 National Disability Employment Awareness Month (NDEAM) is held each October to commemorate the many and varied contributions of people with disabilities to America's workplaces and economy. This year's theme is "America's Recovery: Powered by Inclusion," which reflects the importance of ensuring that people with disabilities have full access to employment and community involvement during the national recovery from the COVID-19 pandemic.
"Our national recovery from the pandemic cannot be completed without the inclusion of all Americans, in particular people with disabilities," said U.S. Secretary of Labor Marty Walsh. "Their contributions have historically been vital to our nation's success, and are more important today than ever. We must build an economy that fully includes the talent and drive of those with disabilities."
Employers and employees can learn more about how to participate in NDEAM and ways they can promote its messages – during October and throughout the year – by visiting www.dol.gov/ndeam.
To learn more about hiring individuals with disabilities, please contact our OakLeaf Partners Employment Manager, Kate Adkins-Dix at kadkins-dix@ucpcleveland.org or (216) 791-8363, ext. 1252.
---