August 3, 2022
by: Emily Hastings
Chief Financial Officer Promotion Announcement – Celeste Isom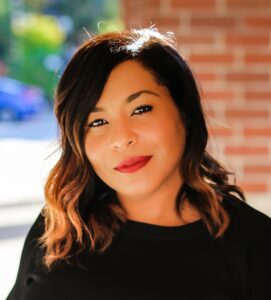 After three years as Director of Finance & Administration, Celeste Isom has been promoted to the position of Chief Financial Officer. Since joining UCP of Greater Cleveland in July 2019, Celeste spearheaded UCP's efforts to secure close to six million dollars in relief funding while overseeing all fiscal matters, budgeting and forecasting. She works very closely with the Board of Directors, the Board Treasurer and Finance Committee, as well as the entire management team to evaluate financial efficiencies for programming and administration while at the same time navigating the complexities of a not-for-profit organization.
"We find Celeste uniquely qualified for this position not only due to her financial acumen but also for her commitment to people with developmental disabilities and the community at-large" said Beth Lucas, President & CEO at UCP of Greater Cleveland. "Her determination and talent will certainly make an immeasurable impact as we continue to recover from the pandemic and launch an ambitious strategic plan. She has the full support of all leadership and the Board of Directors, and we are fortunate to have her on the team."
Leading up to her time at UCP, Celeste accumulated more than 20 years of experience as an accountant and auditor, and maintains extensive knowledge of tax and financial accounting. She has a Bachelor's degree from Ursuline College and a Master of Business Administration from Cleveland State University. In her personal time, Celeste enjoys spending time with her three children and reading.
---