May 3, 2012
by: Renee Canfield
Get Involved Through Volunteering!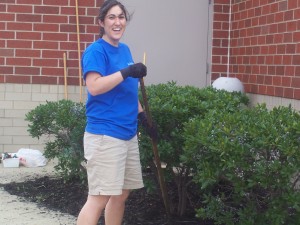 Volunteers are a critical component to the success of UCP and our clients. Without the generosity of time, talent and assets of community volunteers, our agency would not have resources available to offer such extensive programming.  There are a wide variety of ways to get involved, and assignments can be tailored to your talents and available time.  Opportunities are available at the main UCP location and UCP in Westlake during normal business hours, as well as in our two Group Homes during evening and weekend hours.  All volunteers who work directly with clients are required to undergo background checks. We also make sure that all volunteers are trained for their assignments and given supports and tools to be successful!
Here are just a few of the volunteer opportunities that are available:
Assisting clients with activities such as gardening, art, scrapbooking
Conducting "classes" or presentations on relevant topics such as a cooking class
Accompanying clients (and staff) on community outings
Seasonal client events (Santa volunteers almost EVERY year around the holidays!)
Mentoring clients
Assisting with therapy sessions
Administrative and clerical support (both on-going and one-time projects)
Seasonal projects like gardening and building painting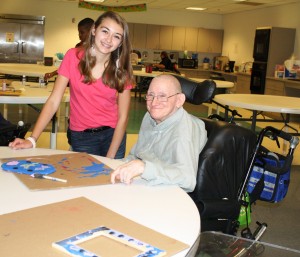 UCP also has a comprehensive specials events program to support client and community services. One time individual and group volunteer opportunities are available at special events such as the annual Holiday Party, Mother's Day, Children's Services Family Picnic, Tee Up for UCP Golf Outing and the Cleveland Triathlon.  The agency also hosts a Friends Committee for professionals and community members interested in making a longer-term investment of time and talents to the agency.
The best way to figure out how you fit into the UCP family is to visit our offices for a visit.  Take the opportunity to talk with our staff and meet with clients.  From there we can figure out where your talents and the agency needs fit together.  Give Ruth Polomsky, Development Associate, a call at 216-791-8363 ext.232 or rpolomsky@ucpcleveland.org for more information!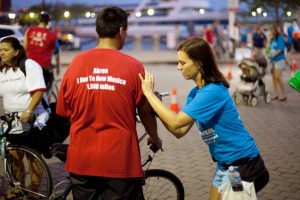 Have you volunteered for UCP?  What was your experience like?
---