School-to-Work Transition Services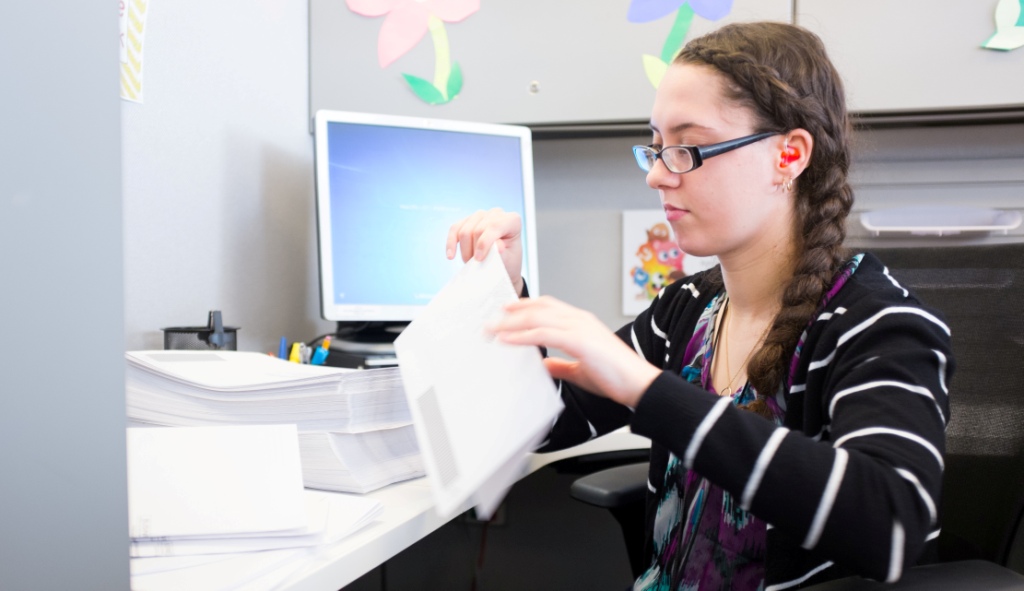 OakLeaf Partners Transition Services offers opportunities for young adults to make a smooth transition from high school to working in the community after graduation. Programs serve young adults with a wide variety of disabilities, with mild to complex support needs at multiple business partner sites throughout Northeast Ohio.
Project SEARCH
Project SEARCH is a one year school to work transition program for students with disabilities during their final year of high school. Project SEARCH is based on a national model first piloted at Cincinnati Children's Hospital Medical Center in 1996 has developed into a comprehensive training and job development program that has been replicated with private and public employers at over 140 sites in 42 states, as well as the UK and Australia. It is based on a partnership between business, education and vocational rehabilitation and was created as a unique, business led, one year school-to-work program that takes place entirely at the workplace. Total workplace immersion during the student's senior year facilitates a seamless combination of classroom instruction, career exploration and on-the-job training.
Multiple partners support student interns on their path to employment including a host business, school districts, Opportunities for Ohioans with Disabilities, an Ohio County Board of Developmental Disabilities and UCP of Greater Cleveland's OakLeaf Partners Transition Services.

The program takes place in a business setting where student interns attend class and work in multiple unpaid internships throughout the host business.

Classroom work includes employment related topics such as business math, appropriate workplace behavior and job search techniques and is led by a licensed special education teacher and OakLeaf Job Coach.

An on-site OakLeaf Job Coach provides work-based individualized coaching, job accommodation and feed-back during a minimum of three internship rotations throughout the host business.

An OakLeaf Job Placement Specialist works individually with each student to find and retain employment in the community within six months of graduation.

Job coaching is available for individuals once they have started their new job if needed.
OakLeaf Partners Transition Services is currently the only provider of vocational rehabilitation services, and has taken the lead in developing all six Northeast Ohio Project SEARCH sites, including sites at:
University Hospitals Parma Hospital

Cleveland Clinic Main Campus

Lorain County Community College

Mercy Health-Lorain Hospital in Lorain County

Lakeland Community College in Lake County

Westfield Insurance in Medina County
For a comprehensive overview of the Project SEARCH model, visit the official Project SEARCH website.
Summer Youth Work Experience
Summer Youth Work Experience offers opportunities for high school students with disabilities to gain valuable work experience during the summer at business throughout Northeast Ohio.
For many students, this is their first community-based work experience.

Career exploration enables students to tour businesses, conduct informational interviews and participate in job shadowing.

Students are able to experience a variety of different jobs and are assigned to internships based on student skills and preferences.

Students refine their hard and soft work skills, develop training goals and make progress toward employment objectives.

OakLeaf Job Coaches provide on-the-job training for the student and work with the employer to identify accommodations that will assist the individual in being a successful employee.

Both paid and unpaid internships are available.
For more information about Project SEARCH or Summer Youth Work Experience, please contact Sharon Meixner at (216) 791-8363 ext. 1261 or smeixner@ucpcleveland.org.