Executive Committee
xx

Brian Padden, Chair
Vice President, Sales
The Sherwin-Williams Company
Brian Padden joined the UCP Board in 2013 after learning about the agency's services and focus on under-served children and young adults here in Northeast Ohio. Brian works for Sherwin Williams at their headquarters here in Cleveland and has had various management positions during his tenure. He currently holds the position of Vice President of Sales, leading the Retail National Accounts team. Brian received a BS from Canisius College and an MBA from John Carroll University. Brian's wife, Debra, works with special needs children, so UCP is near and dear to her heart as well. On weekends you can find Brian hitting tennis balls with his family in Westlake where his son Sean plays for the high school team.xx

Julie Jackson, Vice Chair
Director of Rehabilitation Business Unit
Invacare Corporation
Julie Jackson joined the UCP Board in 2014.  Julie is the Director of Rehab Channel Marketing at Invacare Corporation.  Julie has worked for Invacare for 12 years and has worked on the Mobility & Seating product portfolio developing new power and manual wheelchairs.  Julie has a Bachelor's Degree from Baldwin-Wallace University and an MBA from Cleveland State University.   Julie is married and has 3 children, residing in Avon, OH.
xx
Jeffrey D. Minnick, Treasurer
Director of Operational Accounting
Swagelok Corporation
Jeff Minnick joined the UCP board in 2008 after witnessing the exceptional service and care his daughter received at the agency.  Professionally, Jeff works for Swagelok Company in Solon Ohio.  At Swagelok, Jeff has held various management positions in Finance, Engineering, Operations and Supply Chain.  Jeff holds a Mechanical Engineering degree as well as an MBA from the University of Akron.  In his spare time Jeff can be seen training around his neighborhood in Broadview Heights for the triathlon!
xx

Stacey Johnson, Secretary
Vice President, Sr. Relationship Manager
Huntington National Bank
x
Members
Jennifer Berlin
President & CEO
Ullman Oil Company
Paul Clark
Regional President
PNC Bank
Matthew R. Cox
President
Cox Consulting Group LLC
David Eaton
Vice President Credit Officer
Fifth Third Bank
Kevin Ellman
Vice President of US Operations
Oatey Company
Christopher G. Furey, MD
Associate Professor & Orthopaedic Director, Chief Surgeon
The Spine Institute of University Hospitals
Ethan Hendrickx
Area Vice President
Gallagher Benefit Services, Inc.
Charles H. Joseph, III.
Executive Director
Y-Haven of the YMCA of Greater Cleveland
David Lavelle
Financial Advisor
Edward Jones Investments
Michael Maraldo
Regional Vice President of Operations
Giant Eagle, Inc.
Robert W. Mays
Senior Director of Regenerative Medicine
Athersys, Inc.
Michael S. McMahon
Managing Director, Mergers & Acquisitions
KeyBanc Capital Markets
David Pamer
Executive Vice President, Sales
Kichler Lighting
Kevin J. Riley

Vice President
Weber Wood Medinger
Michael P. Shiplett
Senior Vice President, Ohio Commercial Banking
Citizens Bank
Gordon Short
global X
Lee M. Stacey
President & CEO
McGowan Insurance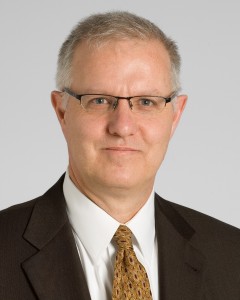 Art Thomson
Administrator, Digestive Disease Institute
Cleveland Clinic
Joe Williams
President
Electrolock, Inc.
xx
xx
xx
xx
xx
xx