Leadership
Beth A. Lucas, MNA
President & CEO
Beth Lucas became the President & CEO of UCP of Greater Cleveland in 2022 after serving as UCP's Chief Operations Officer for seven years and their Director of Development for five years prior to that.  She has spent her entire career in the nonprofit sector, first specializing in fundraising and marketing. Beth's passion for program development and sustainability drove her to pursue the operational and administrative sides of the agency and, under her direction, UCP of Greater Cleveland and those they serve have benefited. Beth has a Master of Arts in Nonprofit Administration from John Carroll University and a Bachelor of Arts from Baldwin Wallace University. She is a graduate of the National Leadership Consortium on Developmental Disabilities Leadership Academy and engages in advocacy, outreach and fundraising efforts for UCP as well as various mental health-related groups.
---
Kate Adkins-Dix, MRC, CRC

Associate Director of Community Employment
Kate Adkins-Dix began her career with UCP of Greater Cleveland in 2014 as the Community Employment Manager and progressed into her current role as Associate Director of Community Employment in September 2022.  She has a Bachelor of Science degree from Bowling Green State University and a Master of Rehabilitation Counseling from Texas Tech University Health Sciences Center and is a Certified Rehabilitation Counselor through the Commission on Rehabilitation Counseling Certification. Kate has 16 years of experience in this field across various settings.  Prior experiences include residential service provider, job coaching and career planning. Kate enjoys spending time at local museums, parks and zoos throughout Northeast Ohio with her two young daughters and her husband.
---
Hester Brown, QIDP

Associate Director of Community Inclusion
Hester Brown started as UCP's Associate Director of Community Inclusion in September of 2022. Hester has been with the agency seven years serving as Program Manager and Qualified Intellectual Disability Professional in Residential Services. Previously she held various management and programmatic roles over a career of 21 years in the field of Developmental Disabilities. She has worked as a Direct Support Professional. Hester also serves as a Guardian and Advocate for an individual in the community. She brings a love of person-centered planning and services to the community inclusion role.
---
Desiree Hudson, MSHROD

Director of Human Resources
Desiree Hudson started as UCP's Director of Human Resources in May of 2022. She has 19 years of experience in various areas of the Human Resources field, with 10 years of experience in the non-profit sector. She has had past roles as HR Director and HR Generalist. Desiree has a bachelor's and master's degree (specializing in human resource manager and organizational development) from Eastern Michigan University. In her free time Desiree loves spending time with family and friends, traveling, reading, and hanging with her 2 teenage children Mariya and Michael.
---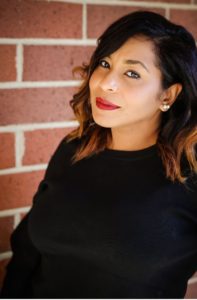 Celeste A. Isom, MBA

Chief Financial Officer
Celeste Isom joined UCP in July of 2019 as Director of Finance & Administration and was promoted to Chief Financial Officer in 2022. She has over 20 years of experience as an accountant and auditor. She has extensive knowledge of tax and financial accounting. Celeste has a Bachelor's degree from Ursuline College and a MBA from Cleveland State University. Celeste enjoys spending time with her children and reading.
---
Paul J. Soprano, MA
Director of OakLeaf Services
Paul Soprano became the Director of OakLeaf Services in 2014 after serving nine years as Director of Vocational Services and three years in Residential Services at UCP.  He has a Bachelors Degree from John Carroll University and a Masters from Bowling Green State University.  Paul has 20 years of experience in the Developmental Disabilities and Vocational Rehabilitation fields.  Prior to UCP he was Supervisor of Work Evaluation, Facility Supervisor and Vocational Evaluator for a leading vocational rehabilitation provider in Cleveland.  Paul is an avid world traveler and aviation enthusiast, volunteers as a Cleveland Hopkins Airport Ambassador and loves trying new restaurants.
---
Intesar A. Taye, OTR/L
Director of LeafBridge Services
Intesar Taye joined UCP in 1993 as an Occupational Therapist and Clinical Coordinator and became the Director of LeafBridge Services in 2003.  She holds a Bachelor of Science degree in Occupational Therapy from Cleveland State University as well as certification in Threshold Electric Stimulation and is NDT trained.  Intesar continually participates in workshops on issues relevant to her work, including spasticity management, sensory processing, Therasuit, neurodevelopment treatment and vision impairment. Her seventeen years of experience as an OT include screening, evaluating and treating children with a variety of motor disabilities and developmental delays.  She also had the responsibility for assisting in the development of the research protocol and monitoring the research development of the Steps to Independence program. Intesar enjoys spending time with her four children, as well as doing puzzles and brain teasers.
Save
Save
Save
---